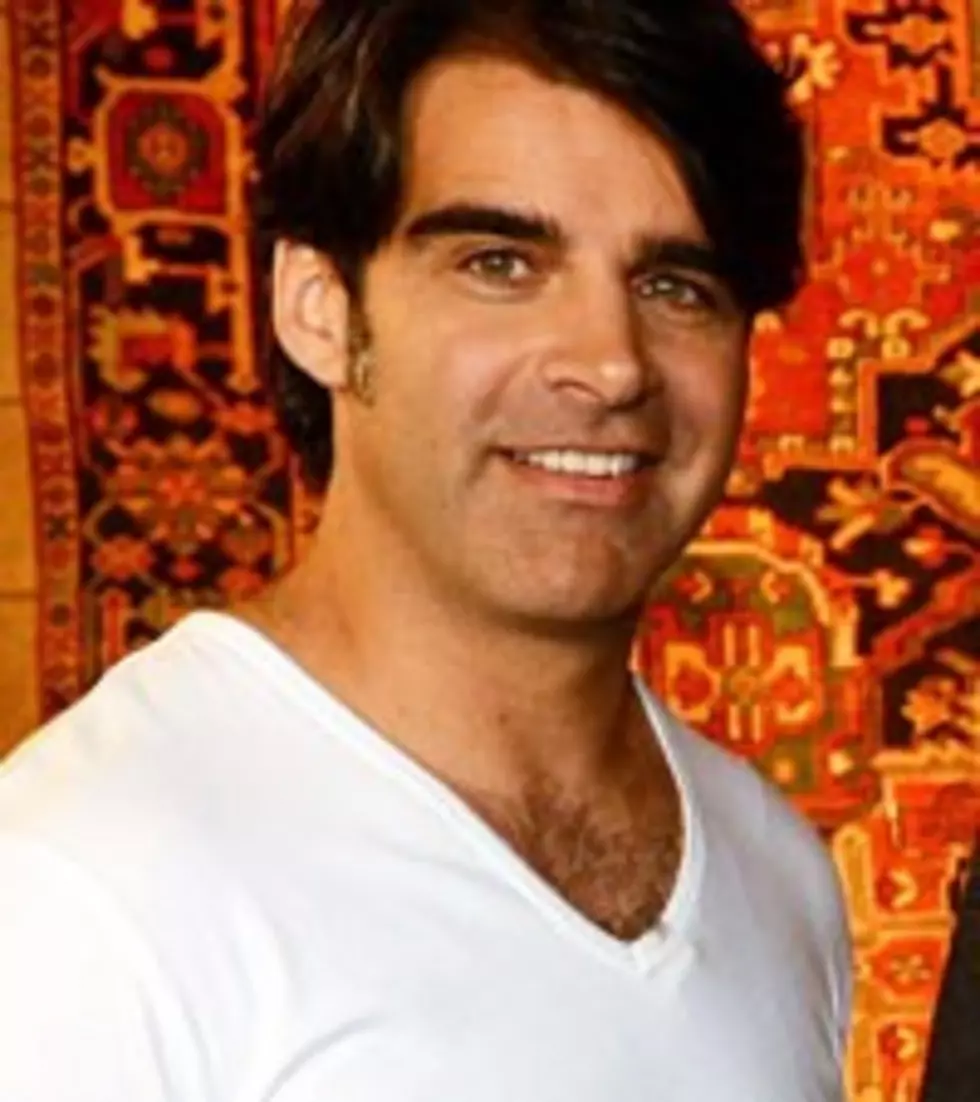 Bob Crawford: Daughter Hallie Continues to Beat Cancer's Odds
Rick Diamond, Getty Images
Rick Diamond, Getty Images
This Saturday, Nov. 17, Avett Brothers bassist Bob Crawford will walk in the St. Jude Give Thanks Walk in Raleigh, N.C., in honor of the miracle that is his 3-year-old daughter. Last year, Hallie Crawford was diagnosed with a brain tumor that doctors deemed incurable. Bob and his wife, Melanie, were told that if their little girl lived, she would never sit up by herself and would always be on a feeding tube, among other disabilities. But so far, the resilient toddler has proven her doctors wrong.
"She's doing really well," Bob tells Paste magazine. "In fact, I was just hanging in one of her speech therapy sessions and she's doing miraculous -- working with an iPad app and learning more words and identifying things. She lost a great deal of the right side of her brain -- the tumor was a quarter of the size of her brain, and they took it out and other things out with it. Then she had strokes in her brain, so she really had a terrible prognosis ... And she has beaten all the odds so far. It's a terrible, terrible cancer she has, but as of today there's no tumor and we just pray that it never comes back again, but she's really making miraculous progress under steep odds."
Hallie's treatment has been beyond intense. Surgeons removed 90% of the tumor but had to stop when the child's vital signs became unsteady. She subsequently had a stroke and was placed in a coma for five days. She underwent a second surgery shortly after, followed by chemotherapy to combat what was left of the rare, Grade 3 Ependymoma tumor.
Bob credits fans, faith and his Avett Brothers bandmates for helping him get through this unimaginable nightmare. He was on a plane with the band, headed home from Europe, when he found out about Hallie having a seizure -- the first sign of her illness. Scott Avett, who hadn't seen his own family in a month, drove with Bob from the airport straight to the hospital, and Avett Brothers cellist Joe Kwon spent the night at the hospital that first night.
"Pretty much every day, until those guys had to play shows again, one of them at least was at the hospital at all times," Bob recalls. "We'd been together for 10 years at that point, and I knew that we were all close and we were business partners and good friends ... but this kind of solidified the family that we all are."
Bob took almost a year away from the Avett Brothers to help Hallie through her treatments. He's happy to report that he's back with the band now and will play as many shows as possible, as long as his little girl is doing well. The group's latest album, The Carpenter hit stores in September, making its debut at No. 4 on Billboard's all-genre albums chart and marking the band's best-ever first week of sales.
Read Paste magazine's heartwarming interview with Bob Crawford here, and click here to help the musician in his quest to help St. Jude. Hallie has been receiving all of her treatments at the Memphis, Tenn., children's research hospital. "St. Jude gave us hope back," says Bob. "We've spent a lot of time there -- we live there, we know how they use their money. We've seen it, and I can vouch for it."