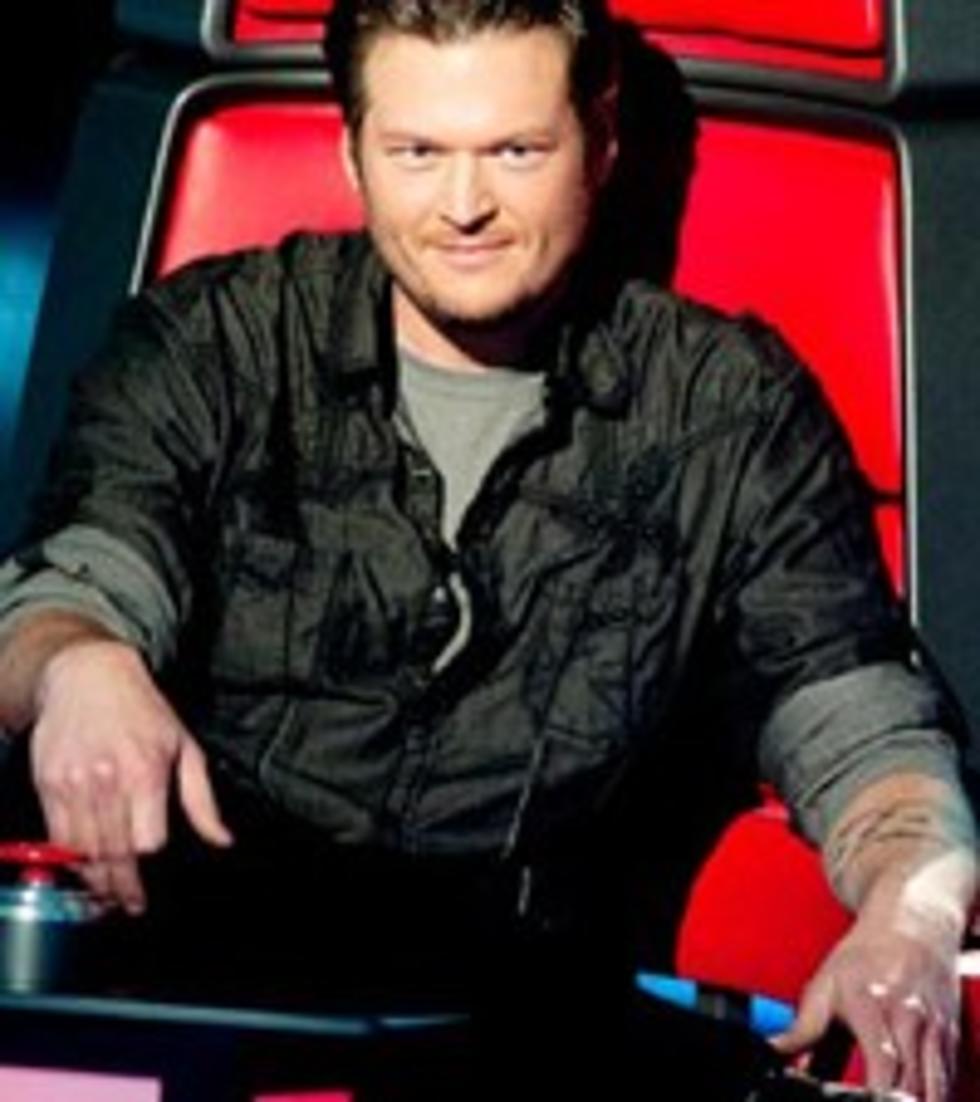 Blake Shelton Plans His 'Voice' Strategy
Lewis Jacobs, NBC
Blake Shelton is already planning his strategy -- and his wardrobe -- for Season 2 of 'The Voice.' Starting with the Feb. 5 premiere, the country superstar will reprise his role as a celebrity coach on the reality competition show, alongside Christina Aguilera, Maroon 5's Adam Levine and Cee Lo Green.
"Christina, Adam and I have talked about how for one episode, we're going to all three come out wearing Adidas sweat suits like Cee Loo wears on the show," Blake tells The Boot. "But I'll have boots on with it."
Blake got a lot of laughs on the show's inaugural season, mainly at the expense of his fellow coaches. He also got a lot of praise for taking chances on singers the other coaches overlooked, namely young pop songstresses Dia Frampton and Xenia. The reigning CMA Male Vocalist of the Year explains that in Season 2, he'll once again be listening out for the most unique contestants.
"I am picking polarizing voices," Blake tells The Boot of his Season 2 strategy. "That really worked out well for me last time around. There were a lot of great singers on that show, but there was only one Dia and one Xenia. They are so different from any other voices you ever hear. That's what the show means to me. I think to Christina, it probably means someone with a huge range. That's the cool thing about having artists be the coaches -- we all have a different vision for what 'The Voice' is. I think it will become even more dynamic this year, as far as how different each one of our teams are. Now we know what we're looking for and how to go about the game we play."
Season 2 of 'The Voice' premieres right after the Super Bowl, Feb. 5 on NBC.
Watch Blake's 'God Gave Me You' Video
%VIRTUAL-globalVideoEmbed-{"videoIds":"517722659","width":"476","height":"357"}%