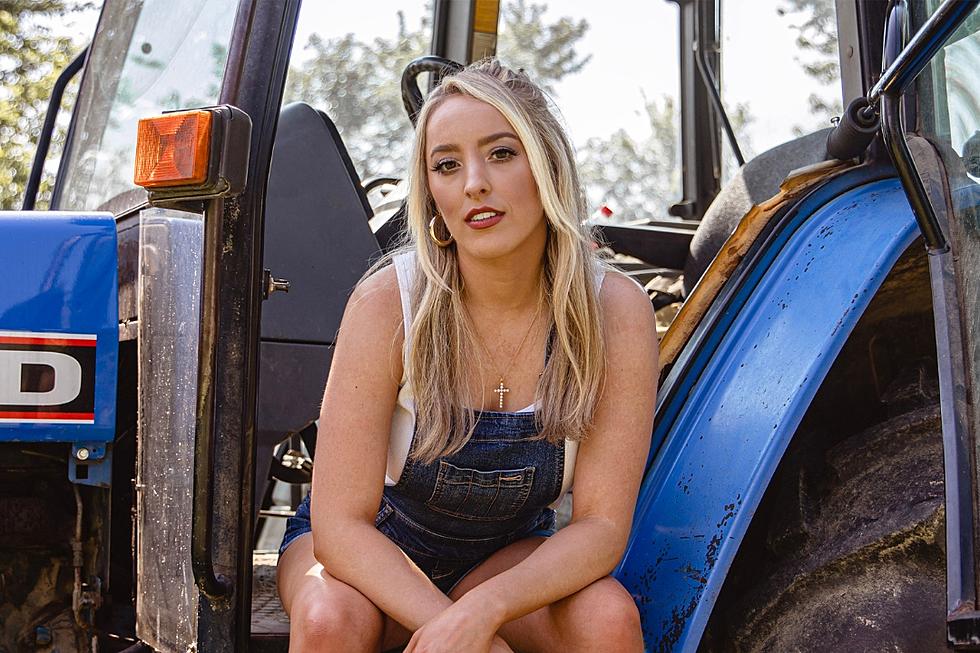 Ashley Ryan's 'One Tractor Mind' Is Certified Country Sass [Listen]
Kaitlyn Holliman Photography
If you've sung your hearts out to Jason Aldean's "Big Green Tractor" and Kenny Chesney's "She Thinks My Tractor's Sexy," you're about to sing along to Ashley Ryan's new song, "One Tractor Mind."
Premiering exclusively on the Boot, the unabashedly twangy track, which Ryan penned with Frank Stopak and Larry McCoy, perfectly melds rootsy instrumentation with an upbeat singalong melody that harkens back to '90s and 2000s country.
"I grew up singing 'Before He Cheats' and 'Gunpowder and Lead.' I really love fiddle in a song — I love that old traditional country, the grungy female country with the sassy drop D guitar and rolling banjo," Ryan says of her influences, which she prominently spotlights in "One Tractor Mind."
"Might be a little early for quittin' time / But he knows what's waitin' on him when he gets inside / I know, he knows, I'm only thinking one thing / Somethin' 'bout his diesel's got me comin' undone / I'm always asking him for a ride / I got a one tractor mind," Ryan sings with a wink in the double entendre-driven chorus, over fiddle and steel lines.
"'One Tractor Mind' was such a fun song to write, because you don't often hear a lot of love songs from the farmer's daughter's perspective," Ryan tells the Boot. "I'm especially excited to release this one, since it pulls on that 90's country sound we all love and grew up on. Whether you're on a boat, cracking a cold one at the honkytonk or watching your man on the tractor, you're gonna wanna crank this baby up!"
Ryan's gearing up to share more music while hitting the road, with numerous shows coming up.
"We have a really fun summer ahead of us!" she shares in excitement. "Y'all can expect lots of new music releases towards the end of the year. I'm going on my first radio tour ever, which I am so pumped about! And I am really excited to play Rock the Sox for the Chicago White Sox on July 29th!"
To see Ryan's full tour schedule, visit her website.
"One Tractor Mind" arrives on digital platforms Friday (July 14) and is available for pre-save now.
Country Music's Greatest Love Stories