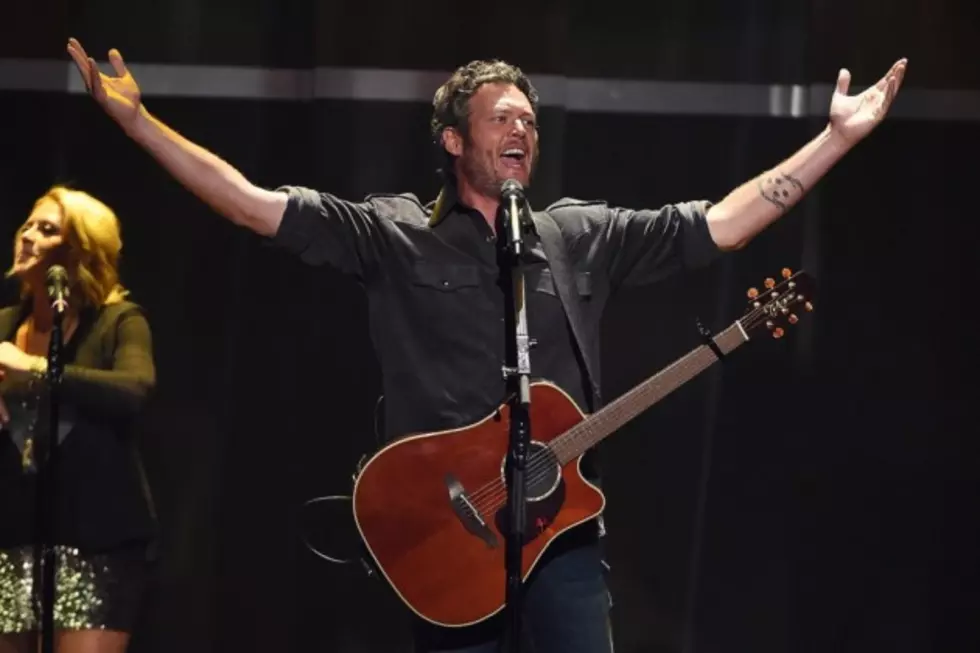 Blake Shelton Sues 'In Touch Weekly' Over Rehab Cover Story
Getty Images
Blake Shelton is very good at laughing off whatever the tabloids report about him with a snarky comment or funny tweet, but a recent incident has gotten him angry enough to take legal action.
The Associated Press reports that Shelton has sued In Touch Weekly publisher, Bauer Publishing Co., for defamation and is seeking more than $1 million in damages, as well as an injunction, which would prevent In Touch Weekly from repeating their allegations. The suit says that In Touch Weekly has repeatedly published falsehoods about Shelton and his divorce from Miranda Lambert, and that they did not reach out to the singer, his lawyers or other representatives before publishing.
"Blake Shelton has had enough," the lawsuit begins.
The suit stems from a September cover story that alleged that Shelton's heavy drinking had contributed to his and Lambert's split, and that he was going to rehab. A previous story from the tabloid magazine reported that Shelton had cheated on Lambert prior to their divorce. The filing explains that the country star has asked for a retraction but has received no response.
"To be clear: Mr. Shelton has not hit rock bottom," the lawsuit states, referencing a specific line in the story about Shelton going to rehab.
"I'm in a good place. I wasn't, but I am now," Shelton says. "It's amazing how quickly life can turn around for you. I've had some pretty cool things in recent times that have happened, and I'm loving it."
Country Music's Nastiest Lawsuits
How Well Do You REALLY Know Blake Shelton?