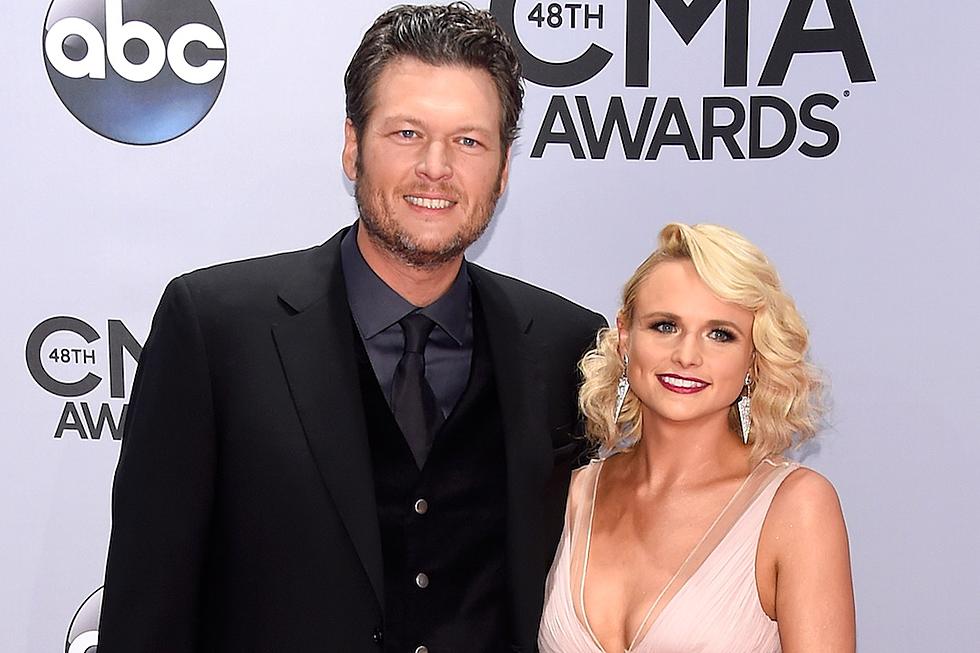 A Look Back at Blake Shelton and Miranda Lambert's Relationship [PICTURES]
Larry Busacca, Getty Images
Ever since Blake Shelton and Miranda Lambert met in 2005 at an event, sparks have been flying between the two. They got married four years ago, on May 14, 2011, in front of 550 friends, and fans have witnessed their red-hot love stay strong, committed and passionate while their careers have flourished.
Shelton and Lambert first sang together for the CMT 100 Greatest Duets show in 2005, and although the "Boys 'Round Here" singer was married at the time, he felt an instant connection with Lambert.
"I've never had that kind of experience with anybody," Shelton recalls. "I was a married guy, you know? Standing up there and singing with somebody and going, 'Man, this shouldn't be happening.' Looking back on that, I was falling in love with her, right there on stage."
After Shelton's divorce was finalized, the two artists began dating in 2006, and the rest is romantic country history.
From their first time on stage together to numerous country music awards shows, after-parties, red carpets and more, Lambert and Shelton have been inseparable. They celebrated together when Lambert had her first No. 1 hit, sang "America the Beautiful" at the 2012 Super Bowl (while holding hands) and accepted numerous awards both together and separately. The couple is country music royalty, but when they're on their farm in Oklahoma, they're just a country guy and a country girl who are deeply in love.
Click through the gallery above to see Lambert and Shelton's best moments together.