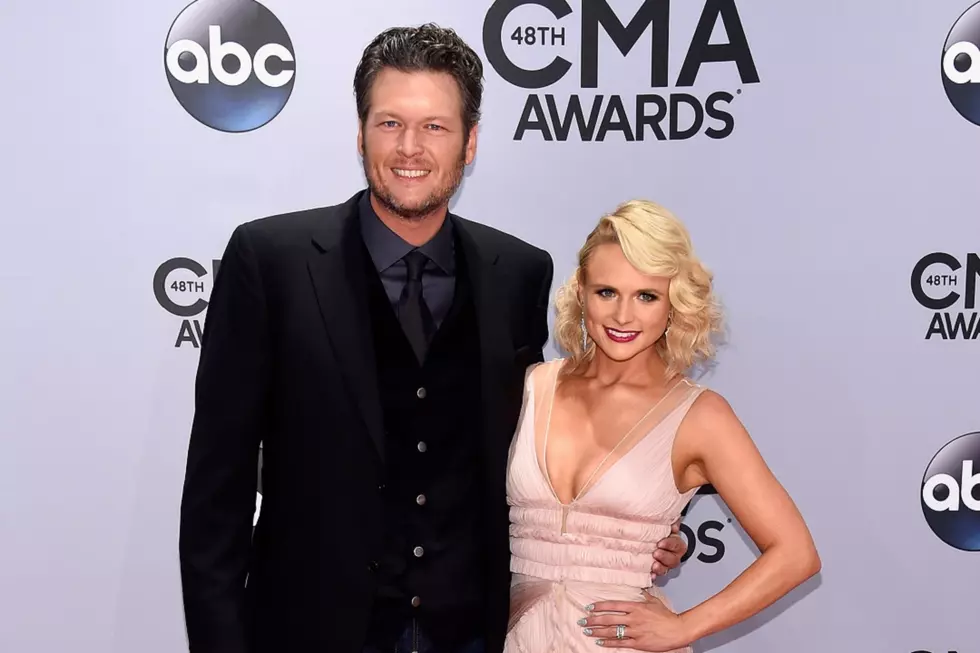 4 Years Ago: Blake Shelton and Miranda Lambert Get Married
Larry Busacca, Getty Images
The country artists started dating in 2006, but sparks were flying long before then. In 2005, they were paired together for the CMT 100 Greatest Duets show, during which they sang "You're the Reason God Made Oklahoma." As Shelton's divorce from his first wife, Kaynette Williams, wasn't finalized at that time, the two remained friends, although they both knew something had clicked between them.
"I've never had that kind of experience with anybody," Shelton recalls. "I was a married guy, you know? Standing up there and singing with somebody and going, 'Man, this shouldn't be happening.' Looking back on that, I was falling in love with her, right there on stage."
Lambert says that she felt their instant connection as well, but she knew that Shelton was off limits.
"I knew he was married," she says. "I didn't know what to do with it. It was my first duet with some other country star, and I didn't know if it was initial butterflies because of that … I don't know what it was. It was just this draw to each other."
Once the couple officially began dating, however, there was no looking back. Still, Lambert admits that she was surprised when Shelton popped the question, almost exactly one year before their wedding, while in the woods near their home in Tishomingo, Okla.
"He called my dad and got his blessing first," Lambert gushes. "That was so Southern and old-school and perfect."
Reba McEntire, Cee Lo, Martina McBride, Dierks Bentley, Lady Antebellum's Charles Kelley, Josh Kelley, Katherine Heigl, Neal McCoy, Kelly Clarkson, Laura Bell Bundy and the Bellamy Brothers were among those in attendance for the nuptials. McCoy also provided live music, helping the party extend into the wee hours of the morning.
"So many people got up and sang," bridesmaid Ashley Monroe tells GAC. "Martina McBride sang "Stand by Your Man." Josh and Charles Kelley got up, and Reba too. It was like being at the CMAs!"
Following a few days of rest at their Oklahoma home, the newlyweds jetted away to Mexico to enjoy a few days at McEntire's beachside home, which was a last-minute decision, as a gift to Lambert.
"Our plan was just to go home for about three days," Shelton explains. "I decided at that moment I was going to surprise her with a trip somewhere … just knowing she was willing to do that for me."
Sadly, after four years of marriage, Shelton and Lambert got divorced in July of 2015.
Country's Greatest Love Stories
Learn Some Fun Facts About Miranda Lambert!