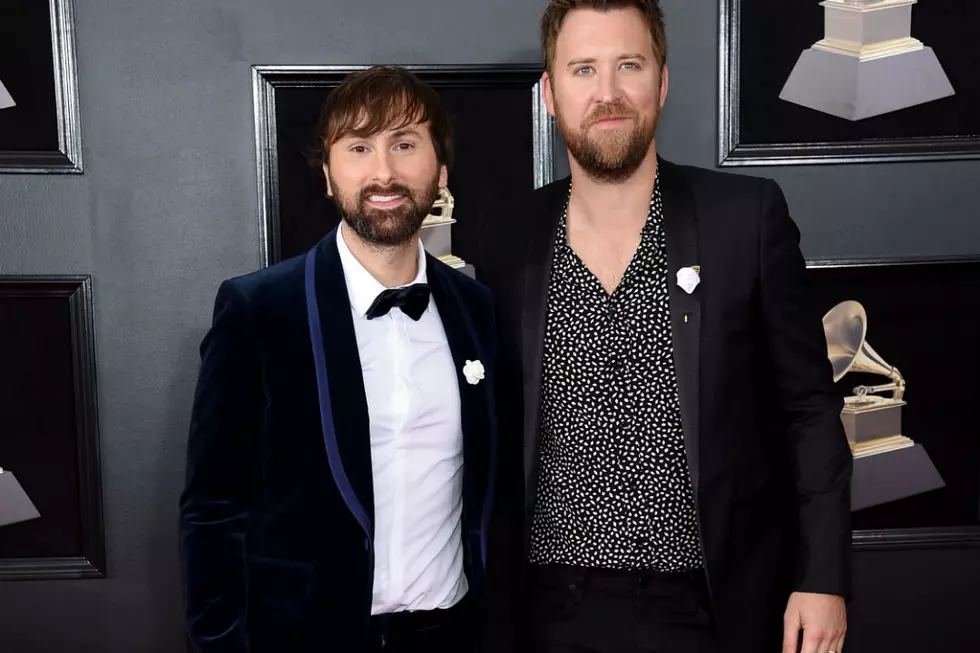 Country Music's Best and Worst Dressed at the 2018 Grammy Awards [PICTURES]
Jamie McCarthy, Getty Images
On Sunday night (Jan. 28), country music's brightest stars donned their fanciest gowns and suits to walk the red carpet at the 2018 Grammy Awards. Flip through the photo gallery below to see The Boot's picks for country music's best (and worst) dressed at the show.
The fashion at this year's Grammys -- which were held at New York City's Madison Square Garden -- featured a lot of white roses. Artists donned the flowers in support of the #TimesUp initiative, which intends to bring awareness to the pervasive issue of sexual harassment and misconduct in the entertainment industry. Kelly Clarkson, who presented at the ceremony, was one of the first artists to pledge to wear the accessory, inspired by the white garments worn by suffragettes in the early 1900s.
Wearing a white rose and a killer, form-fitting black gown with sequined front, Reba McEntire stunned on the red carpet, while Ashley Campbell, daughter of the late, great Glen Campbell, brought modern Hollywood chic to the red carpet with a tailored black gown with plunging neckline and red lips. On the "worst dressed" side, Thomas Rhett ruined a sharp, slim-fitting black suit with fur-lined Gucci mules, and Emmylou Harris wore a mishmash of gold embroidered black and ruffles.
Whose 2018 Grammy Awards red carpet looks were your favorite (and least favorite)? Let us know in the comments section below!
See Country Stars Walk the 2018 Grammy Award Red Carpet