Poll: Who Gave the Best Performance at the 2014 ACM Awards?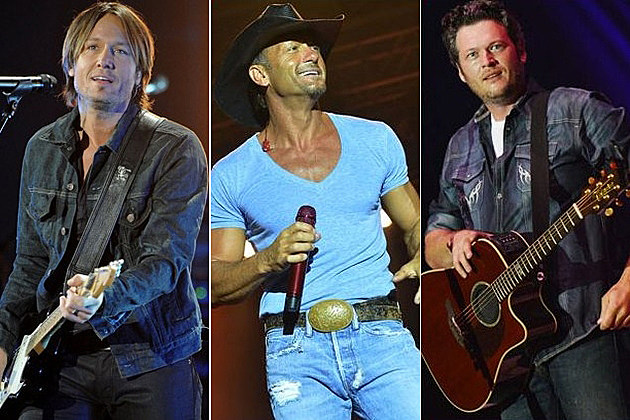 Some of the best and brightest stars in country music performed at the 2014 ACM Awards on Sunday night, running the gamut of influences and styles.
Some of the standout performances included Blake Shelton singing 'My Eyes' with Gwen Sebastian, Lee Brice's solo acoustic rendition of 'I Drive Your Truck,' Eric Church singing 'Give Me Back My Hometown,' and Shakira and Shelton's duet on 'Medicine.'
Miranda Lambert turned in a crowd-pleasing performance of 'Automatic,' and Faith Hill joined Tim McGraw for a new song titled 'Meanwhile Back at Mama's.' George Strait and Lambert teamed up for a tribute to Merle Haggard, and Sheryl Crow joined Dierks Bentley to perform 'I Hold On.' Keith Urban rocked the house with 'Even the Stars Fall 4 U,' and Lady Antebellum teamed with Stevie Nicks for two songs.
Which one of these was the best performance of the night? Vote below as often as once an hour, and if you don't see your favorite performance from the show here, let us know in the comments section below.