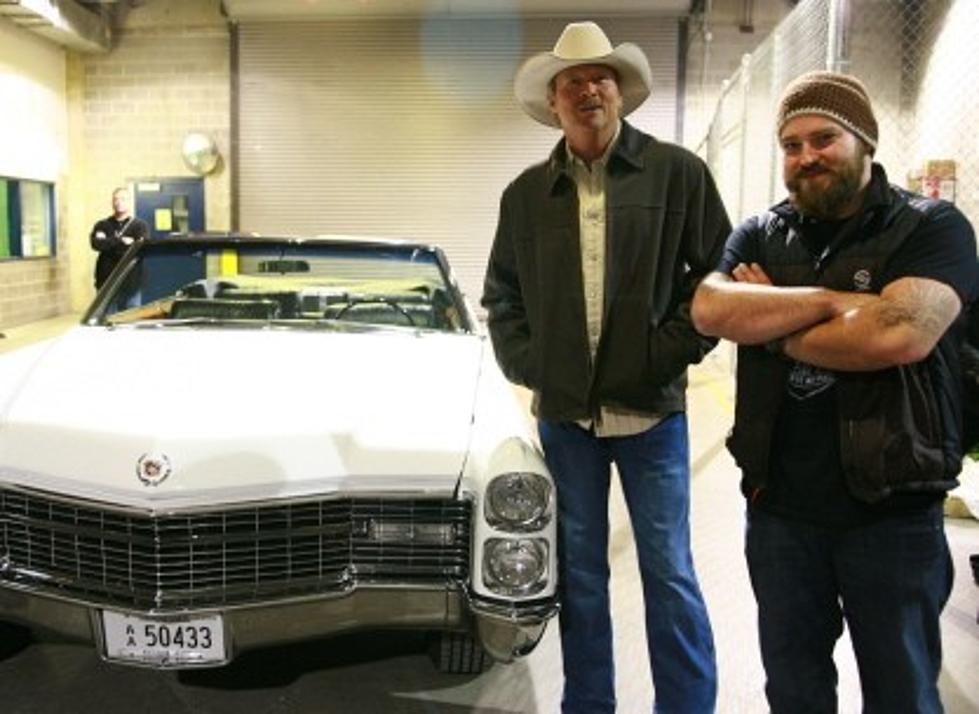 Zac Brown Driving '66 Caddy, Thanks to Alan Jackson
Glen Rose
Earlier this year, Zac Brown gifted Alan Jackson with a No. 1 song, featuring the superstar as a duet partner on 'As She's Walking Away.' Alan certainly knows how to return the favor! Just prior to the Zac Brown Band's performance at Nashville's Bridgestone Arena on Wednesday night (December 29), Alan presented Zac with a 1966 Cadillac El Dorado. The vintage white convertible was Alan's way of thanking Zac for allowing him to be a part of the duet which topped the country charts for two weeks in November.

"He was nice to include me on that," Alan tells USA Today about the fellow Georgian. "He's a pretty good fellow, and I just wanted to do something for him." Zac says he noticed the car and thought, "That's Alan's car. It's gotta be. That's bad-ass. Then Alan said, 'That's your car.' Man, that's unbelievable -- it's unreal."
Zac adds, "I will pay it forward. What an amazing night, amazing friend, amazing car ... and if I want to pull a Hank Sr., I now have the ride to do it in."
As for their collaboration, Alan was thrilled to sing on the Grammy-nominated duet. "Zac, that's his song, and he was just kind enough to ask me to come sing on it, a little bit," Alan said recently. "I'm from Georgia originally, and so is Zac. After he hit, we just kind of met a time or two. He actually played some shows with me on the road. He's just a real guy, real musician and songwriter-singer. That's why I like him, and I think he feels the same way about me. He was just nice enough to ask me to be on that song, because he was a fan, and [it was a] real treat to be on there. Cool song he wrote, and we shot a little video. He's a nice fella."
Alan also surprised the audience at the concert, hitting the stage to perform the hit song with the band.
Alan is preparing to head north of the border in February, followed by a tour of Australia in March, while the Zac Brown Band will wrap up their 2010 tour in Atlanta, Ga., with a New Year's Eve show on Friday.