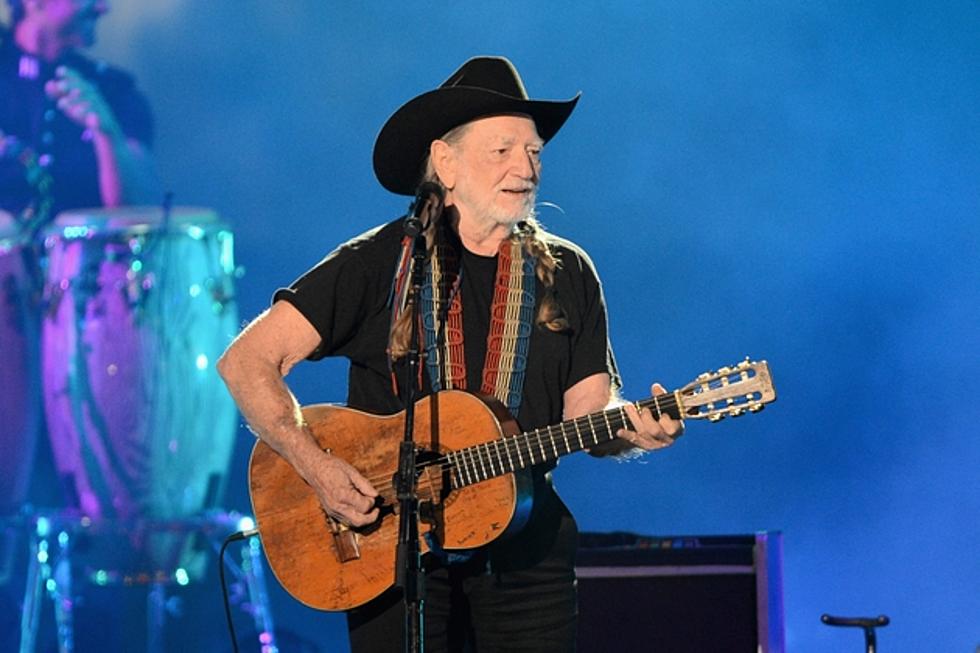 Willie Nelson Says Recording Classic Albums Was Like 'Pushing a Heavy Wagon Uphill'
Jason Merritt, Getty Images
Willie Nelson is one of the most iconic singer-songwriters in the history of country music -- but ironically, he had to fight Nashville's music establishment to release some of his most important work.
Nelson was already well known as a top songwriter before concentrating on his solo recording career, having written hits for other artists, including 'Hello Walls,' 'Night Life' and 'Crazy.' That gave him the credibility to push the boundaries of country music, but as he recalls it, it wasn't without some push back.
'Yesterday's Wine' was a case in point. Released in 1971, the album contained now-classic songs like 'December Day,' 'Me and Paul,' 'Family Bible' and the title song, but the album's challenging overall theme -- which traced the life journey of "the imperfect man" -- was a bit much for Nelson's label, RCA.
"There was, as far as I know, not that many concept albums in country music back then," Nelson tells Radio.com. "So I knew I was pushing a heavy wagon uphill trying to get that stuff out. Which is true. Commercially I don't think it did that great. But I felt from a music standpoint it was pretty good."
He created another, even more challenging concept record with 1975's 'Red Headed Stranger.' His first release under the auspices of a new deal with Columbia, the album tells the story of a man who murders his unfaithful wife and her lover and then goes on the run. Nelson's deal afforded him complete creative control, and he deliberately eschewed the slick commercial production that characterized much of country music at the time for a sparse, minimalistic sound that put the focus on the songs and storytelling.
When Columbia executives heard the finished tracks, they were hesitant to release the album.
"I remember they didn't think it was finished," Nelson says. "They thought it was a demo. And I laughed, 'cause I'd kind of anticipated what they were going to think."
Despite that, 'Red Headed Stranger' became a runaway hit, landing at No. 1 on Billboard's Top Country Albums chart and selling more than two million copies. 'Blue Eyes Crying in the Rain' became Nelson's first No. 1 hit song, and the album's other single, 'Remember Me,' hit No. 2.
"It restored my faith in the music fans and the people, because I had an instinct that they would like that," Nelson recalls. "I'd like to be able to do another one like that."
The country icon threw his label yet another curve ball in 1978 when he recorded 'Stardust,' an album composed entirely of pop and jazz standards from writers like Hoagy Carmichael, Irving Berlin and George and Ira Gershwin. The material flew in the face of Nelson's established outlaw image.
"[It's] another one of those albums that they said, 'This is not a good idea. It costs too much money first of all, and these old songs, nobody wants to hear 'em anymore,'" Nelson recalls.
'Stardust' scored three huge hit singles with 'Blue Skies,' 'Georgia on My Mind' and 'All of Me,' selling five million copies and expanding Nelson's fan base outside of the parameters of country music. Looking back on his label's reluctance, the music legend offers a classic understatement: "Again, they were wrong."
Nelson's latest album, 'Band of Brothers,' has been hailed as a return to form after a period of nearly two decades of focusing on songs from outside writers. He wrote nine of the project's new songs, and the album debuted at No. 1, giving Nelson his first chart-topping album since the '80s.
"It's been a while since I wrote that much," he reflects. "Roger Miller said it pretty good, he said, 'Sometimes the well runs dry. And you've got to wait till you live a while to let it fill up again.' And I think there's a lot of truth in that."