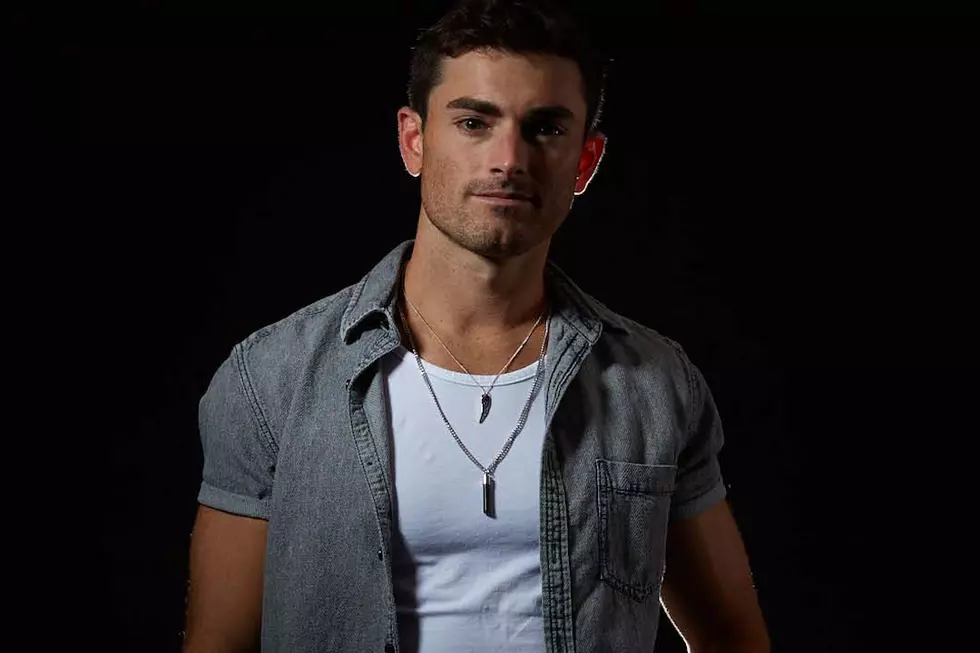 Who Is Cody Webb? 5 Things You Need to Know
Photo by Bill Reynolds, courtesy of Absolute Publicity
Football fans will be hearing plenty from Cody Webb during the 2019 NFL Draft. The up-and-coming country singer-songwriter is the star of a video that will open all three days of TV coverage of the big event.
"When my manager called me and told me that I was gonna be the featured artist in the intro to the NFL Draft this year, I seriously thought he was kidding or at least mistaken," says Webb in a press release. The gig was his first-ever acting job, and, he adds, "It was incredible to work and hang with the NFL film crew here in Nashville for a few days and shoot scenes in legendary venues."
Webb and the crew filmed the clip at the Ryman Auditorium, the iconic Lower Broadway honky-tonks Tootsie's and Honky Tonk Central, singer Kid Rock's new steakhouse and bar and the Country Music Hall of Fame. Country legend Dolly Parton added a voiceover narrative for the clip.
A Ridge Spring, S.C., native and Clemson University graduate, Webb moved to Nashville about five years ago. His parents were both involved in music when he was growing up -- his mom was their church's music minister, while his dad played, sang and wrote songs -- and Webb's first major gig found him playing with his father's band at the South Carolina Poultry Festival at the age of 12.
To learn more about Webb, read on.
If He Ever Quits Music, He Could Be an Engineer
Webb has a degree in mechanical engineering from Clemson University -- a choice of major decided, he tells the Tennessean, by his dad, who is also an engineer. The money was good, Webb knew, but, he admits, "I had no idea what I was getting into. When I got to Clemson, I realized I wasn't nearly as good at math as I thought I was."
He First Visited Nashville as a College Senior
Webb first came to Music City in his early 20s, but he "fell in love" right away, he tells the Tennessean.
"I had no idea a place like this existed," he admits. "I knew I wanted to play guitar when I was 12 years old, but I didn't know how to be a guitar player ... I had to learn as I went."
Luke Combs Recorded One of His Songs
Combs' debut album, This One's for You, features the Webb co-write "Memories Are Made Of." The two singer-songwriters co-wrote the track with fellow artist and frequent Combs collaborator Ray Fulcher.
He's a New Dad!
Webb and his wife Hayley got married in 2014 -- in fact, they literally returned from their honeymoon and made the move to Nashville -- and on April 14, 2019, they welcomed their first child. Josie Layne Webb arrived at 3:36PM CT, weight 6 lbs., 5 oz., and measuring 17 inches long.
He's 'Gettin' Somewhere' in His Newest Single
Webb's current single is "Gettin' Somewhere," which he wrote alongside Jason Matthews and Mike Mobley. The track is about getting close with a new flame out in the middle of nowhere.
Coverage of the 2019 NFL Draft will begin at 8PM ET on Thursday (April 25) on ABC, ESPN, the NFL Network and ESPN Deportes, and will continue at 7PM ET on Friday (April 26), and at 12PM ET on Saturday (April 27).
Meet The Boot's 2019 Artists to Watch