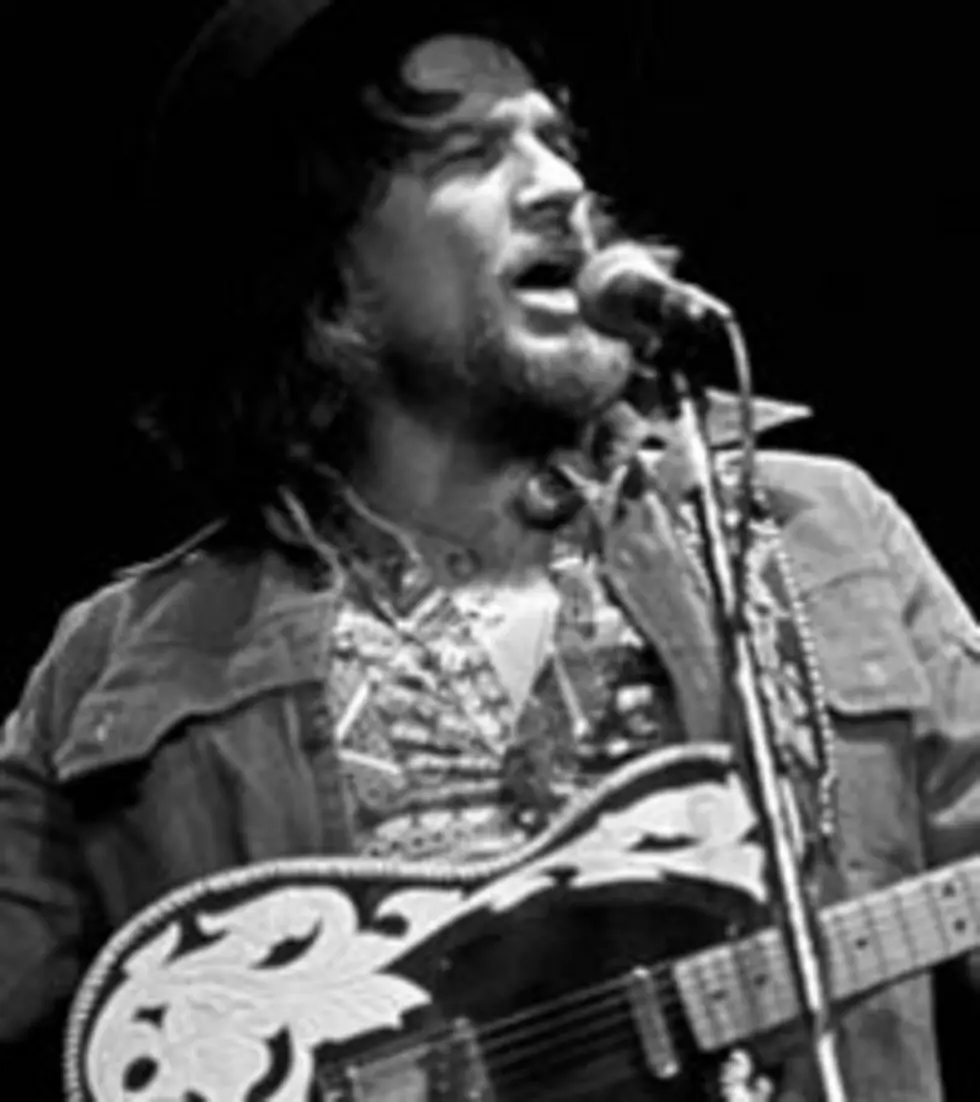 Waylon Jennings Last Recordings Set for September Release
Tom Hill, Wireimage.com
Waylon Jennings continues to be a legend among music fans around the world. The singer left a legacy of songs that will be played for generations to come. His fans range from eight-year-olds who heard their grandparents playing Waylon to music aficionados who discovered him via YouTube or iTunes while searching for something new.
Waylon would have turned 75 this past June. Before he died in 2002, he left a nearly completed album that is now scheduled for release. Goin' Down Rockin': The Last Recordings of Waylon Jennings, will be in stores and at online retailers on September.
"There was never an artist like Waylon Jennings," friend Rosanne Cash says without hesitation. "It's such a joy to hear his honest voice, his integrity and his quintessential badassness on this new record. What a great thing for posterity that these recordings exist and were finished by [steel guitar legend] Robby Turner with such care and honor."
Kris Kristofferson agrees, saying, "The pure beauty of Waylon's voice -- unlike any other I ever heard -- has the powerful honesty and heart of the man himself. Like his outlaw companions Willie Nelson and Johnny Cash [who joined Waylon and Kris in the Highwaymen] they broke the mold when they made him. I do believe 'I Do Believe' is the only one of these I've heard before, and I could listen to this album forever."
Recorded shortly before Waylon's death in 2002 with his accompanist Robby Turner, Waylon write 11 of the 12 songs. Robby painstakingly finished the tracks to the singers' specifications, working with musicians such as Reggie Young, Richie Albright and Waylon's tour mate Tony Joe White. The first single, "Goin' Down Rockin'," features Tony Joe on the track. The album is due in stores September 25 on Saguaro Road Records.
Going' Down Rockin': The Last Recordings of Waylon Jennings track listing:
1. "Goin' Down Rockin" (Featuring Tony Joe White)

2. "Belle of the Ball"

3. "If My Harley Was Runnin'"

4. "I Do Believe"

5. "Friends in California"

6. "The Ways of the World"

7. "Shakin' the Blues"

8. "Never Say Die"

9. "Wasting Time"

10. "Sad Songs and Waltzes"

11. "She Was No Good for Me"

12. "Wrong Road to Nashville"
Watch Waylon Jennings Perform Live