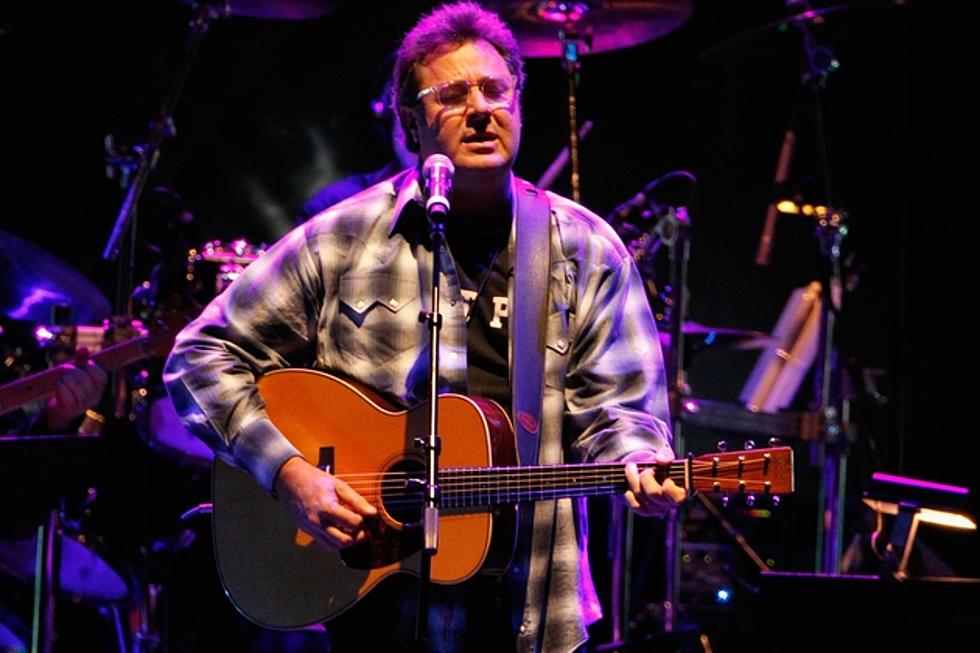 Vince Gill Recalls Working With Phil Everly
Terry Wyatt, Getty Images
News of the death of Phil Everly, one-half of the iconic duo the Everly Brothers, shook members of the music community. But perhaps no one in country music was quite as affected as Vince Gill, who says the sound of the sibling duo greatly affected his own career path.
"I was taken with was how seamless the two of those brothers sang together," he tells Billboard. "That's my favorite sound of two voices ever. I've never heard two voices that were more compelling or angelic. They never lost their sound of being innocent. They always had a youthful place where it always landed. I realized that every session I ever did, everybody I ever sang with, when they asked me to sing with them -- that's the guy I was trying to be."
One of Everly's last appearances on an album came on Gill's 2006 box set, 'These Days.' The two sang on Gill's tune, 'Sweet Little Corrina,' which he says fulfilled a lifelong dream of his.
"It was one of those things that I thought could never possibly happen," he admits." I just assumed that Phil would only sing with Don. That's the only way you ever expected to hear them was together. I was beyond flattered that he said yes. It really meant the world to me."
Everly passed away on Jan. 3 from complications from chronic obstructive pulmonary disease. He was 74.