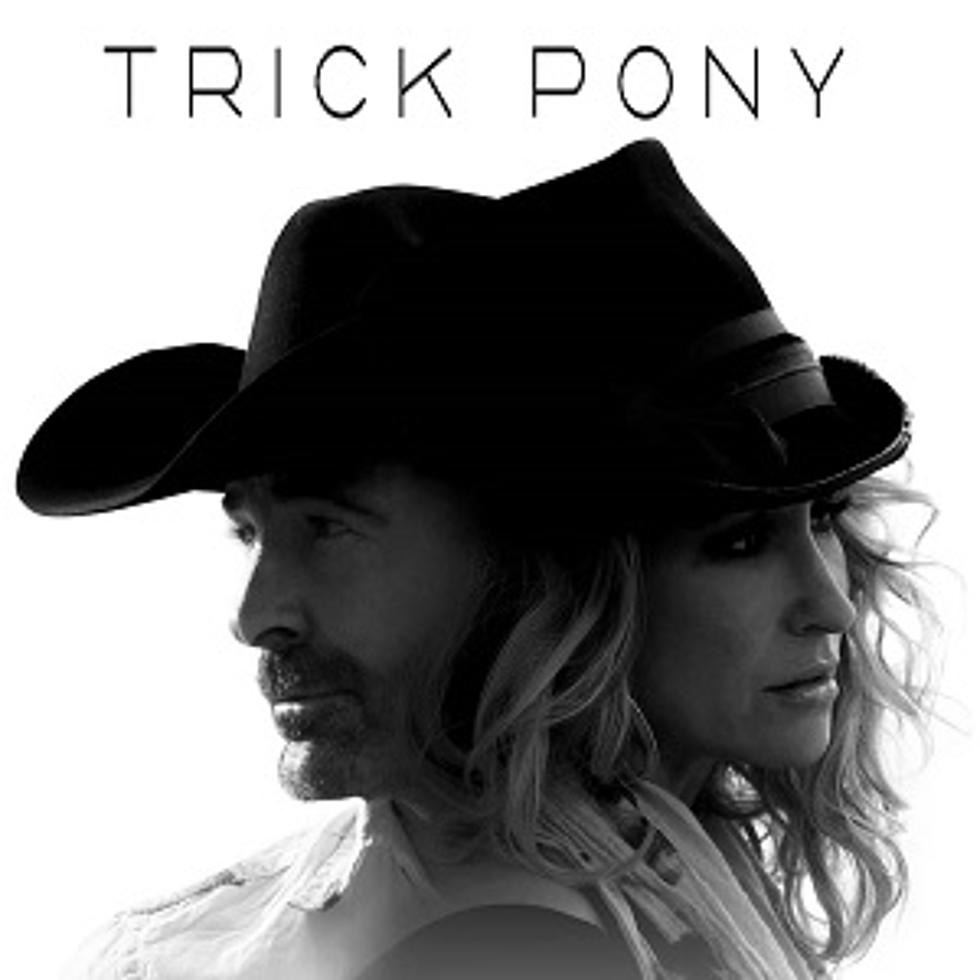 Trick Pony to Release 'Pony Up' EP in February
Permian Records, LLC / Mansion Entertainment
Trick Pony are set to release a new EP, Pony Up, in February. The project will be the group's first new music since 2005's R.I.D.E.
"I'm so excited for everybody to hear the new music," Burns says. "I believe Heidi and I caught some real magic in the studio with some great musicians and legendary producer James Stroud. We have a rocking live band and are ready to ride in 2016. It's great to be a Pony!"
Pony Up is set for release on Feb. 26, but the pair is giving fans a sneak peak of the project with the release of "Everybody Wanna Be Us," the disc's first track, which can be heard below. In addition to the EP's five new songs, the record features both acoustic and electric versions of its last track, "Hard Rain Soft Kisses."
After announcing the disbanding of Trick Pony in 2006, Newfield went on to pursue a solo career, while Burns created a new band, Burns & Poe, with Michelle Poe. Since reuniting, Burns says that Trick Pony's music has returned to its roots.
"After our first album as Trick Pony, I don't feel like the music ever lived up to what we did live," he says. "Our new music that we are working on does that very thing. We have no doubt in our minds that we're going to get up there onstage and blow those people away."
Pony Up is available for pre-order via iTunes.
Trick Pony, Pony Up Track Listing:
1. "Everybody Wanna Be Us"
2. "Feels Like That Again"
3. "Give It to You"
4. "Turn This Heart Around"
5. "Hard Rain Soft Kisses" (acoustic)
6. "Hard Rain Soft Kisses" (electric)
Listen to Trick Pony, "Everybody Wanna Be Us":
More of 2016's New Country Releases