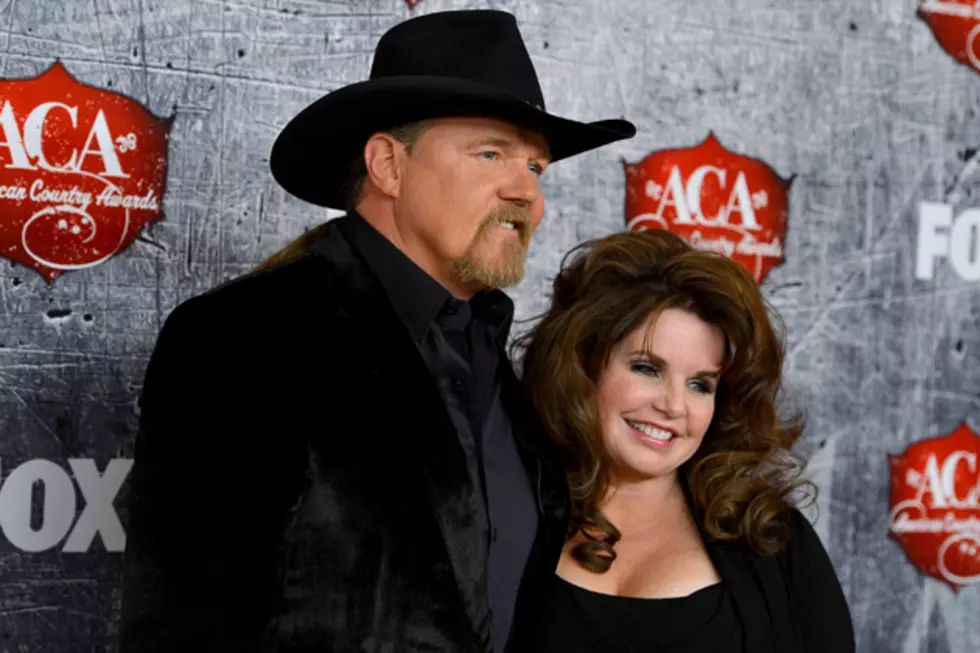 Trace and Rhonda Adkins Issue Statement on Divorce
Frazer Harrison, Getty Images
Trace Adkins and his estranged wife, Rhonda, have commented publicly for the first time since news broke of their divorce.
They issued the following statement via Adkins' publicist on Thursday (March 27):
"Trace and Rhonda are united in ensuring that their children's interests come first. They thank everyone for respecting their privacy as they work through this personal matter together."
The couple first met when Rhonda was working in publicity for Arista Records. They have been married for nearly 17 years. She was actively involved in Adkins' career for much of that time.
"She's my secret weapon," Trace said in 2012. "It's almost unfair the advantage I have over all these other guys, having her in my corner. I don't do anything hardly in this business without talking to her first. I really don't."
The couple's divorce comes after a series of personal troubles for Trace, who began the year with a trip to rehab after he fell off the wagon while headlining the Country Cruising music event. He departed rehab early to be with his father, who fell ill and subsequently passed away in February.
Rhonda filed for divorce in Williamson County, just outside of Nashville, on Tuesday (March 25), citing irreconcilable differences. She is requesting custody of the couple's three children, as well as alimony and child support. She is also asking for Adkins to pay her legal fees.