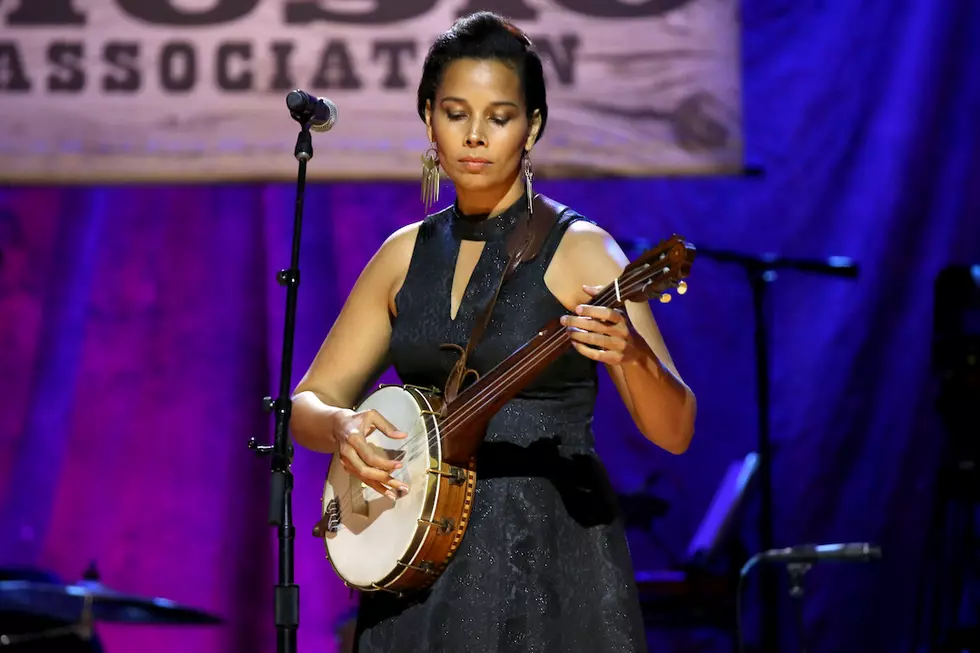 5 Unforgettable Moments From the 2019 Americana Honors & Awards Ceremony
Terry Wyatt, Getty Images
The Americana Honors & Awards Ceremony returned to Nashville's Ryman Auditorium on Wednesday evening (Sept. 11), bringing with it a host of epic performances, tear-jerking speeches, on-stage banter and more.
The Milk Carton Kids returned as hosts for their second consecutive year, after taking over duties from longtime host Jim Lauderdale in 2018. As ever, the duo brought their trademark banter and wit to the stage -- but this time around, they briefly called in some surprise help from an Americana veteran.
Meanwhile, artists of all stripes turned out to perform, present and receive honors and special awards during the ceremony. Following Jason Isbell's three-award sweep in 2018 (that's half the event's categories, for those keeping score at home), the Americana giant was nowhere to be found in the nominations list in 2019. While his musical talents were missed, an abundance of skilled, diverse artists adeptly stepped in in his place.
Emerging Artist of the Year nominee Erin Rae took the stage for her first-ever Ryman set of original material, while another of that category's hopefuls, J.S. Ondara, delivered a mesmerizing rendition of his own "American Dream" as well as sharing the stage with some of the genre's most luminary artists, like Lori McKenna, later on in the evening.
The genre's legends were well-represented, too. Elvis Costello took home the Lifetime Achievement Award for Songwriting, and took the stage to duet with Lauderdale on his 1977 hit "Blame it on Cain" as well as 2009's "Red Cotton." Rhiannon Giddens took home the inaugural Legacy of Americana Award, a honor she shares with a posthumous recipient, African American fiddle pioneer Frank Johnson.
Amid such a stacked lineup of genre greats, it's difficult to decide which were the most memorable moments from the ceremony -- but if we had to pick, here are our top five favorites. Read on!
LOOK: Inside the 2019 Americana Honors & Awards