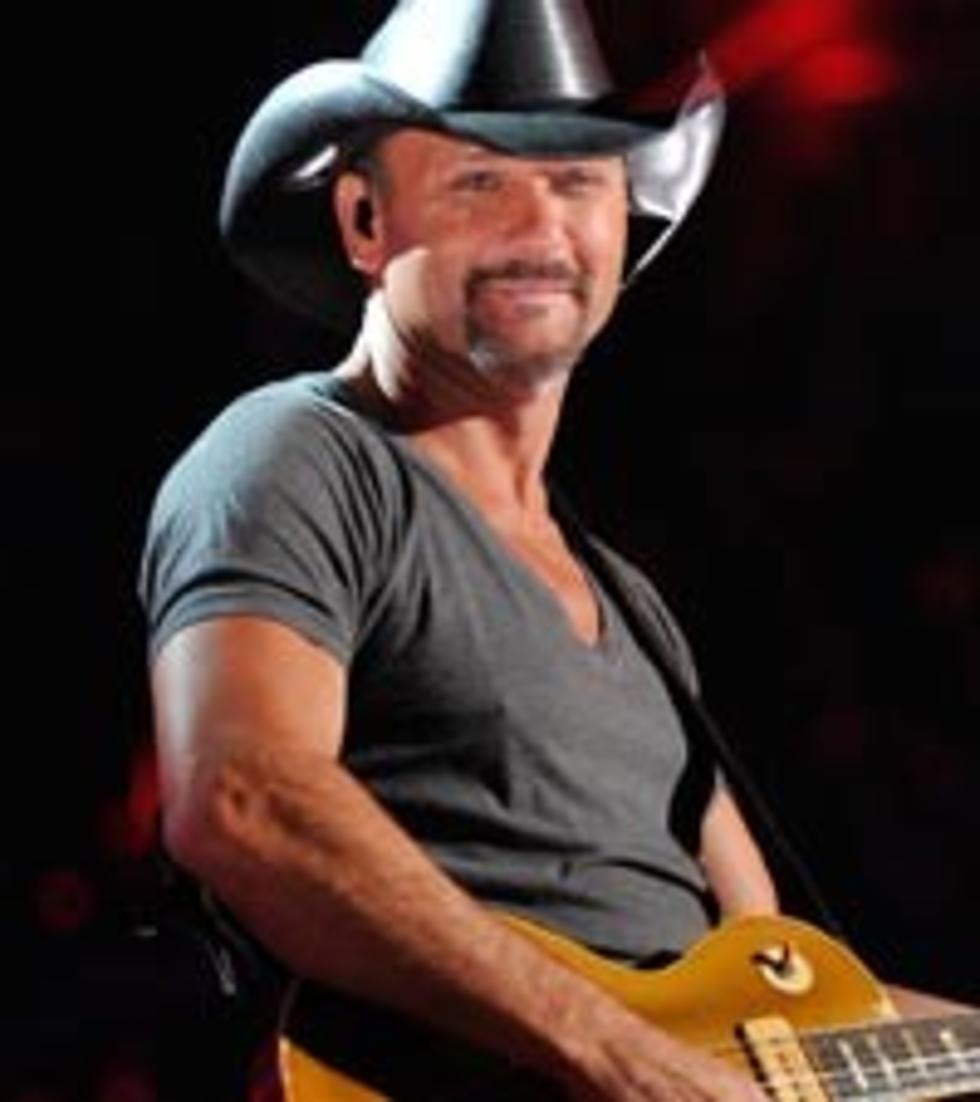 Tim McGraw Announces Emotional Traffic Tour Dates
Kevin Mazur/WireImage.com
Tim McGraw revealed at the beginning of the year that he is heading out on his new tour, Emotional Traffic, along with opening acts Luke Bryan and the Band Perry. Now the superstar has released dates for the first leg of the trek, which will kick off in Texas, and take him to his home state of Louisiana, as well as to Georgia, Kansas, Missouri, Ohio and West Virginia.
Tim is currently enjoying the No. 1 position on the charts, thanks to his latest single, 'Felt Good on My Lips,' from the new CD, 'Number One Hits.' But while the superstar likes being at the top, he says the credit goes more to the fans for embracing the music he delivers.
"I just try to go in and find the best songs I can find, songs I really like, and try to let the music and the songs take you where they take you," Tim tells The Boot. "I don't really put any kind of parameters on anything I'm doing. It's gonna be me when I open my mouth, no matter how much I do anything different, it's still gonna be me ... Ultimately, as an artist, you have to go in and cut songs you like and make them sound the way you want them to sound, and hopefully, the people will like it."
The Emotional Traffic tour kicks off on March 7. See the tour dates below.
Emotional Traffic Tour Dates:
March 7, Houston, Texas, RodeoHouston
April 8, Corpus Christi, Texas, American Bank Center
April 10, Bossier City, La., Century Tel Center
April 17, Savannah, Ga., Savannah Civic Center
May 19, Wichita, Ks., InTrust Bank Center
May 28, Baton Rouge, La., Bayou Country Superfest - LSU Tiger Stadium
June 19, Springfield, Mo., Show Me Music & Arts Festival
July 14, Belmont, Ohio, Jamboree In The Hills