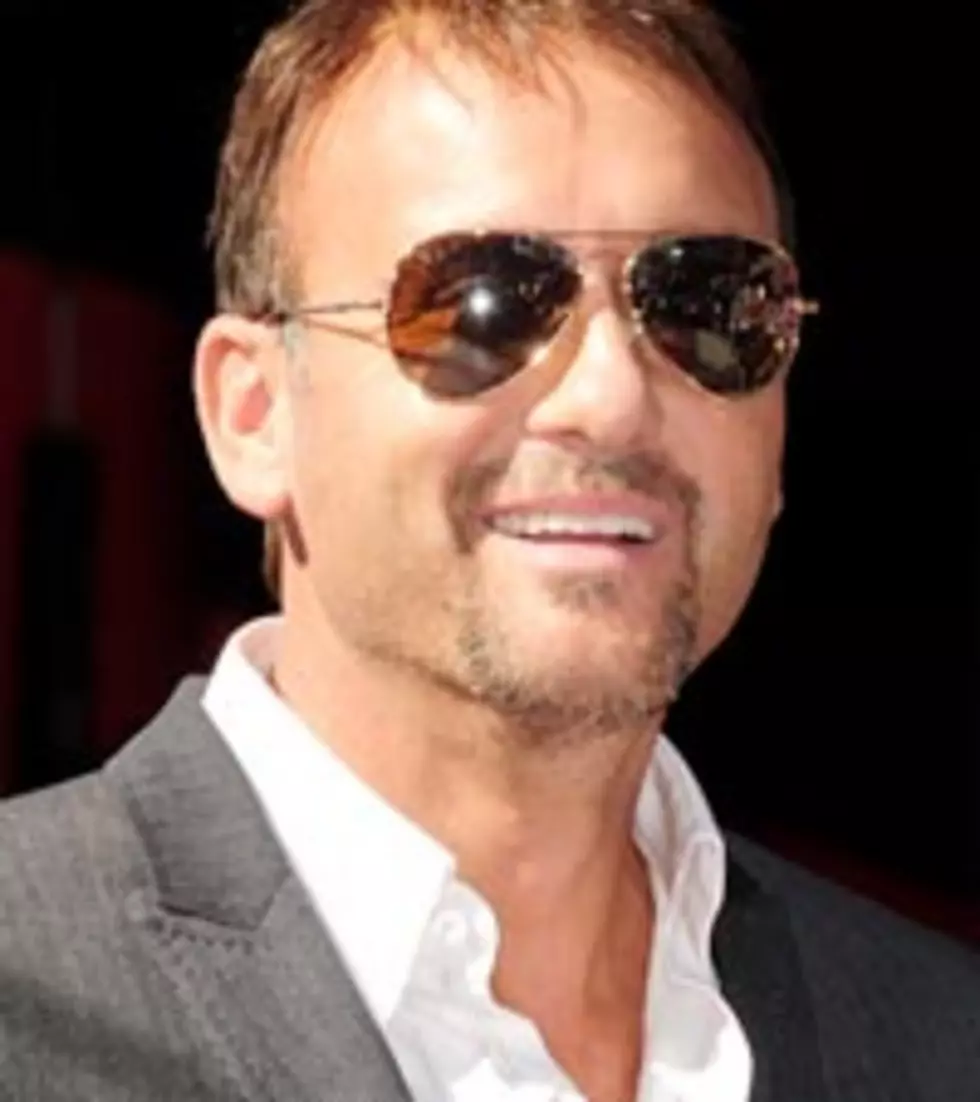 Tim McGraw Says Label Leave 'Is a Long Time Coming'
Jill Johnson, jpistudios.com
A little while ago, Tim McGraw was so disenchanted and burnt out that he thought about quitting music.
"I really had to come to a realization a couple of years ago if I thought that I really wanted to work hard any more, if I really had more I wanted to do," he said Sunday during a press junket for 'Country Strong' in Los Angeles. "After some soul searching, I realized that I wasn't even close to where I thought I could get, so I'm ready to turn the afterburners on now."
That's good news for fans. Now, Tim has to decide who will help provide his rocket fuel. He's close to the end of his long and often contentious contract with Curb Records, and he's looking around at the playing field.
"I've got some really good options out there. I'm at a really good point in my career," he said, adding that he's ready for the switch. "It's a long time coming. Twenty years with any label, I think, is too much, so unless you're really having a great relationship ... I think it's a good time for me to go out and see what's out there for me."
As he's been saying for the past year or so, Tim really feels energized, so much so that he declared, "I really think I'm at the beginning of my career. I've got a lot more ahead of me than behind me. I really only think I'm about 30% into it."
Pressed on why 20 years was too long, Tim caught himself and pulled a few of his punches while answering. "Look, I think there comes a time when you've gotten everything out of each other that you can ... When a relationship doesn't work mutually then I think you really have to evaluate it on both sides. I could turn into Prince really quickly if I go down that road." (As you may recall, in the mid-'90s, Prince felt so entrapped by his contract with Warner Bros. Records -- also his home for 20 years -- that he took to writing the word "slave" on his cheek.)
Tim says he has a new album ready to go that will hopefully come out this Spring, to be followed by a tour. Before a tour commences, Tim will finish shooting his next movie, 'Safe House' with Denzel Washington and Ryan Reynolds in South Africa. 'Country Strong' is in theaters in Los Angeles and Nashville on December 22, with its nationwide debut on January 7.


Tim McGraw - 'Country Strong' Movie Preview