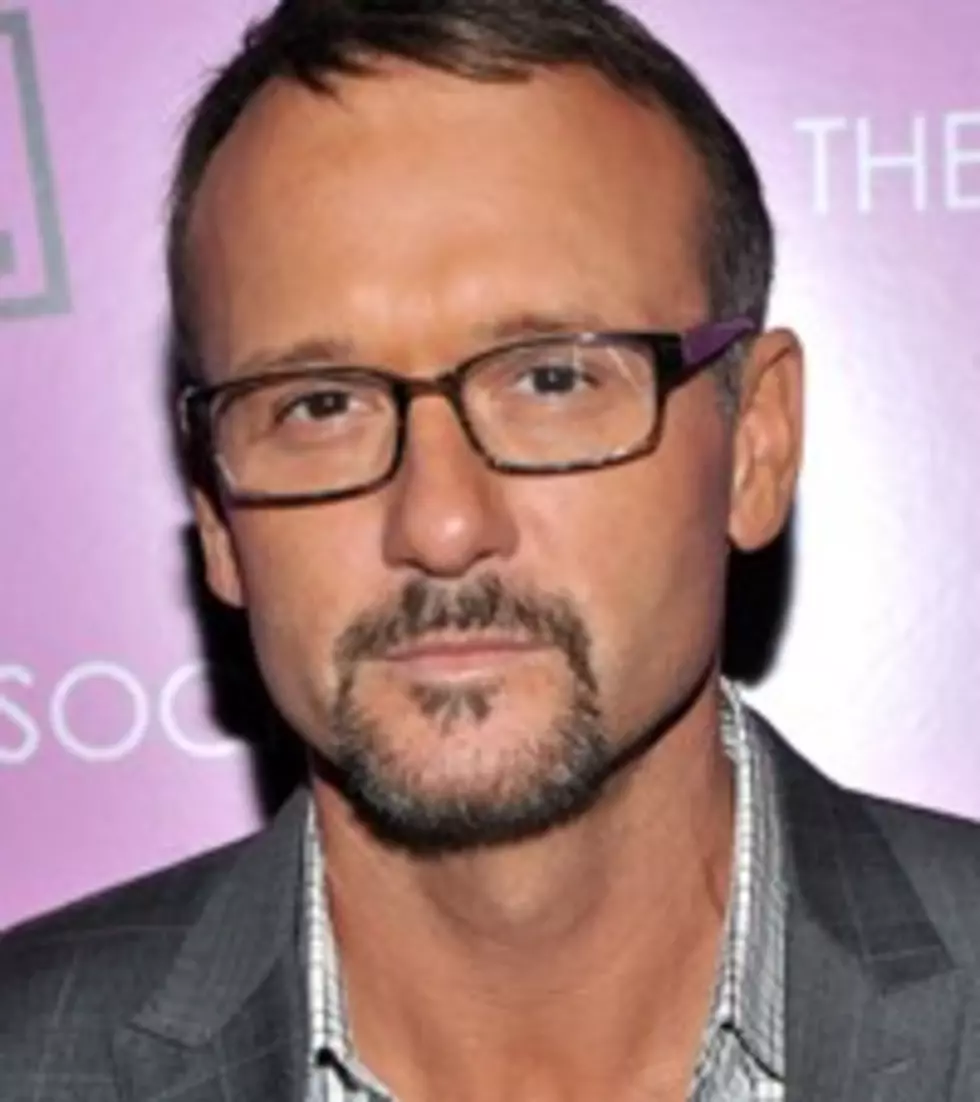 Tim McGraw and Curb Records Headed to Court Next Month
Stephen Lovekin, Getty Images
The ongoing feud between Tim McGraw and his label, Curb Records, which stems from Curb maintaining that Tim recorded songs for the follow-up to his 2009 CD, 'Southern Voice' too early, has gone on for more than a year. The battle culminated in a lawsuit filed by Curb in May, with the singer-songwriter counter-suing one week later.
Now, both parties will have their day (or days) in court. Nashville's Tennessean reports that a trial date has been set for November 29, where it will be determined whether the multi-platinum-selling singer can continue to record new albums while their contract dispute is being worked out. Meanwhile, both Curb and Tim will head back to court on July 9, 2012, which will determine if the 'Southern Voice' singer can be released from his recording contract.
The dispute may be winding its way through the courts, but the husband of Faith Hill remains optimistic about the outcome. "Right now it's just a matter of letting the legal system handle this," Tim maintains. "All I can do is keep doing what I do. I've always been a good, honest guy and done the work the way it needed to be done and fulfilled whatever I've been obligated to do. All you can do is hope our good faith pays off in the end."
Tim has more than music and courtroom drama on his mind. Appearing next on the big screen in 'Dirty Girl' (opening Friday, Oct. 7), the Louisiana native has his eye on another acting opportunity.
"I would love to be in New York and do Broadway," he tells Hollywood Life. But the role he is after has nothing to do with his musical talent. "I don't know if I want to sing," he adds. "But I would love to do a drama. That would be fun."
The 44-year-old, who is still working on new music in spite of the pending legal trouble, hopes to continue developing his acting abilities as well. "To find that place where you're confident, but you still have an edge of nervousness about you ... to find that place where you can find that character and you can live within that character's shoes, and to live in the same room with all these other great actors and still find your place is a tough thing," he admits to The Boot. "I relish it, I love it. It's exhilarating, it's challenging, it makes me find something within myself that sometimes you don't know you have. There's nothing about it that I don't like, except for the waiting. Sitting around and waiting -- I could do without that part."
'Dirty Girl' opens in theaters nationwide tomorrow (Oct. 7). On Monday, Oct. 10, The Boot counts down our favorite country stars who've also appeared on the big -- and small -- screens.
Watch the 'Dirty Girl' Trailer
if(typeof AOLVP_cfg==='undefined')AOLVP_cfg=[];AOLVP_cfg.push({id:'AOLVP_us_1103230501001','codever':0.1,'autoload':false,'autoplay':false,'playerid':'61371447001','videoid':'1103230501001','publisherid':1612833736,'playertype':'pageload','width':476,'height':357,'videotitle':'Test','bgcolor':''});