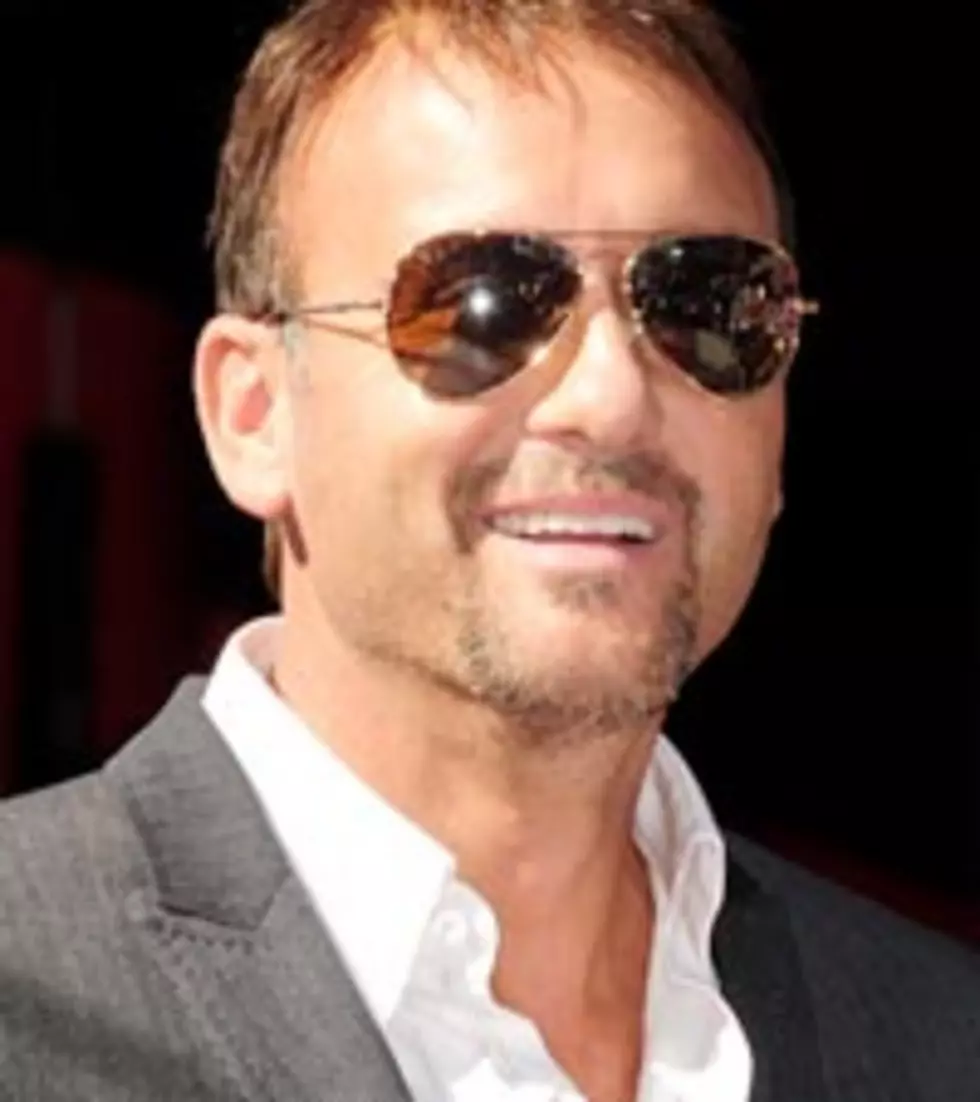 Tim McGraw Has 'Good Faith' Lawsuit Will Go His Way
Jill Johnson, jpistudios.com
Tim McGraw isn't letting pending lawsuits with his label, Curb Records, slow him down. The 44-year-old is crossing the country on his Emotional Traffic tour and says he refuses to let his legal woes get in the way of making music.
"Right now it's just a matter of letting the legal system handle this," Tim tells Billboard. "All I can do is keep doing what I do. I've always been a good, honest guy and done the work the way it needed to be done and fulfilled whatever I've been obligated to do. All you can do is hope our good faith pays off in the end."
The first lawsuit, filed by Curb Records, alleges that Tim delivered his current album, 'Emotional Traffic,' too soon after the release of his 2009 CD, 'Southern Voice,' which the label says is a breach of his contract. Less than a week later, the 'Felt Good on My Lips' singer filed a countersuit against the label, requesting advance payment, reimbursement of recording expenses and a jury trial to determine whether he has fulfilled the terms of his recording contract with the label.
While the husband of Faith Hill has admitted ongoing frustration with the label he has been signed to for almost two decades, he insists he is optimistic about his future in country music. "Whatever is the best situation for me to move forward is what I'm going to do," notes the Louisiana native, "and I'm gonna keep an open mind about it."
His latest CD still hasn't seen the light of day, but that isn't stopping the father of three from boasting about the new set of tunes. "[It's] a really eclectic group of songs," explains the multi-platinum selling singer of the upcoming project, which includes guest appearances by Ne-Yo, keyboardist Rami Jaffee (Foo Fighters, Wallflowers), as well as his own superstar wife. "It's one of those records that you want to put earphones and just turn it up and really listen to every part of the record. I think it's more of a groove, feel-good album than we've done in awhile. It's got a lot of depth to it sonically and musically. It's just a really cool-sounding record to me. It's one of my favorite records I've ever done."
Tim's Emotional Traffic tour, which includes Luke Bryan and the Band Perry sharing opening act duties, heads to North Carolina next weekend, followed by stops in Virginia and New York. Keep track of his concert schedule here.
%VIRTUAL-globalVideoEmbed-{"videoIds":"517721419","width":"476","height":"357"}%