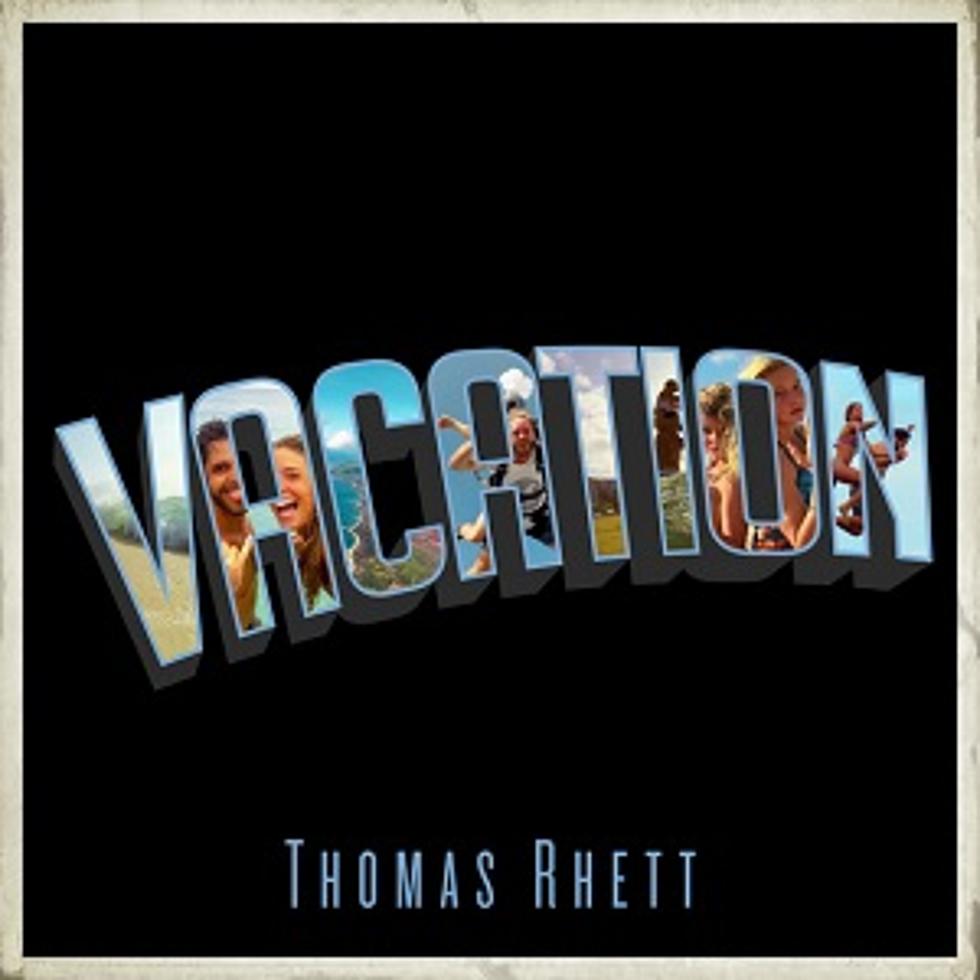 Thomas Rhett Drops 'Vacation' as His Next Single [LISTEN]
Big Machine Label Group
There's no slowing down Thomas Rhett right now: The singer-songwriter recently earned his sixth consecutive No. 1 song with "T-Shirt," the third single from his sophomore album, Tangled Up. To celebrate -- and to keep that momentum going -- Rhett has released a new single, "Vacation."
"Vacation" is a party anthem. Even when the skies are gray, fans will still want to dance around to the upbeat track. With its spoken-word verses, the new song is reminiscent of Jake Owen's "Beachin'," but the vocals are unmistakably Rhett.
""Vacation" is the perfect followup [to "T-Shirt"] to me because it's becoming one of my favorite songs to play live. It's all about letting loose and having fun, wherever you are, and that's what we want people to do at our shows," Rhett says in a press release. "And hopefully, if you are stuck in traffic or on your way to work, this song will take you to that place for a few minutes, too."
The lyrics of "Vacation" are all about having a good time on (and off) vacation, whether you're at a Motel 6 or in Turks and Caicos: "My girl is rocking that Billabong bikini like she's sponsored / And she's asking me if I can rub that Coppertone on her / Got a couple bucks, but I'm spending them like they pesos / Might be Motel 6, but it feels like Turks and Caicos," Rhett sings in the first verse.
The "Vacation" music video was filmed during a Hawaii vacation Rhett and his wife Lauren took, and it features their time in paradise with one another and a few friends. The clip follows them skydiving, jumping off cliffs, swimming in the deep blue sea and more -- and now, more than ever, we're itching to go to Hawaii.
"Put a little liquor in my coconut water / Party all day like you're at your alma mater," sings the country star.
"Vacation" -- and all of Tangled Up -- is available for download on iTunes.
Listen to Thomas Rhett's "Vacation"
See Childhood Photos of Thomas Rhett + Other Country Stars!