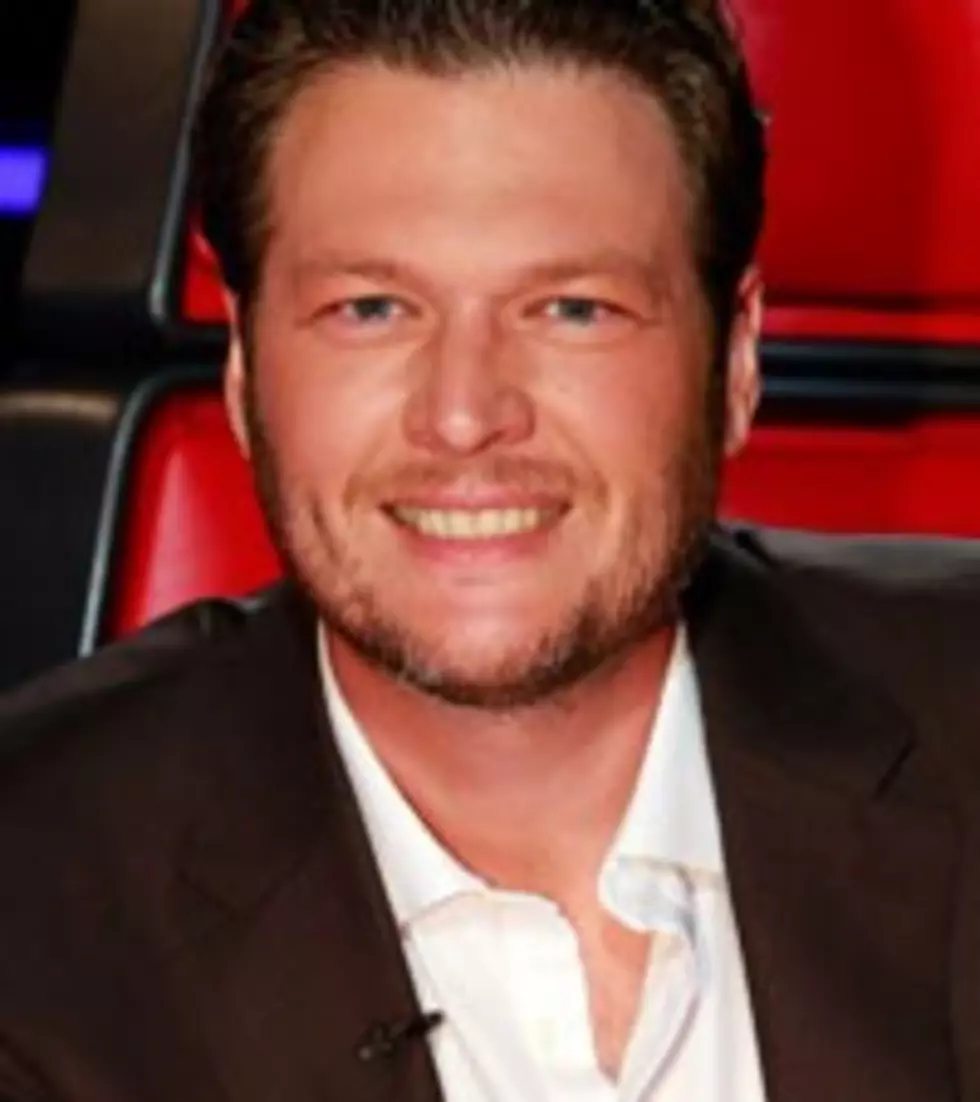 'The Voice' Team Blake Contestants Have Friend for Life
Trae Patton, NBC
Blake Shelton is only a few weeks away from the Season 3 finale of "The Voice," but he says that his role extends far beyond his time in the famous red swivel chair. The Oklahoma native hopes the artists on his team carry their experiences with him as a mentor into the rest of their careers.
"For instance, RaeLynn from Team Blake last year is making her album," he says (quote via the Country Vibe). "That's exciting to me to know that I got the chance to introduce her to the world. Even though I didn't really change the course of how she writes songs and who she is as an artist, I got to have one small chapter in her life, as far as bringing her into the television world and introducing her to everybody. That's easily the most exciting part about it for me. You definitely have a bond with some of those people that you never get over."
Blake even invited RaeLynn on stage with him for a few shows earlier this year, just as he did for Season 1 Team Blake teammates Xenia and Dia Frampton, who actually toured with the "Over" singer after their run on the show.
Team Blake member Jermaine Paul was crowned last season's winner, which made Blake's "Voice" gig that much sweeter. Still, the CMA Entertainer of the Year's future on the show remains uncertain. "I love doing it," the 36-year-old explains, "and I hope to continue doing it forever. But they have to work with me so I can also tour. I just think taping two seasons a year is too much. The four of us cannot remain viable artists if we're taping back-to-back seasons of the show."
"The Voice" airs on Monday and Tuesday nights at 8:00 PM ET on NBC. The country coach's upcoming holiday special can also be seen on NBC, as "Blake Shelton's Not So Family Christmas" airs Dec. 3 at 10:00 PM ET. Watch Blake perform with wife Miranda Lambert in a sneak peek of the television special below.
Watch Footage of Blake & Miranda Singing 'Home'