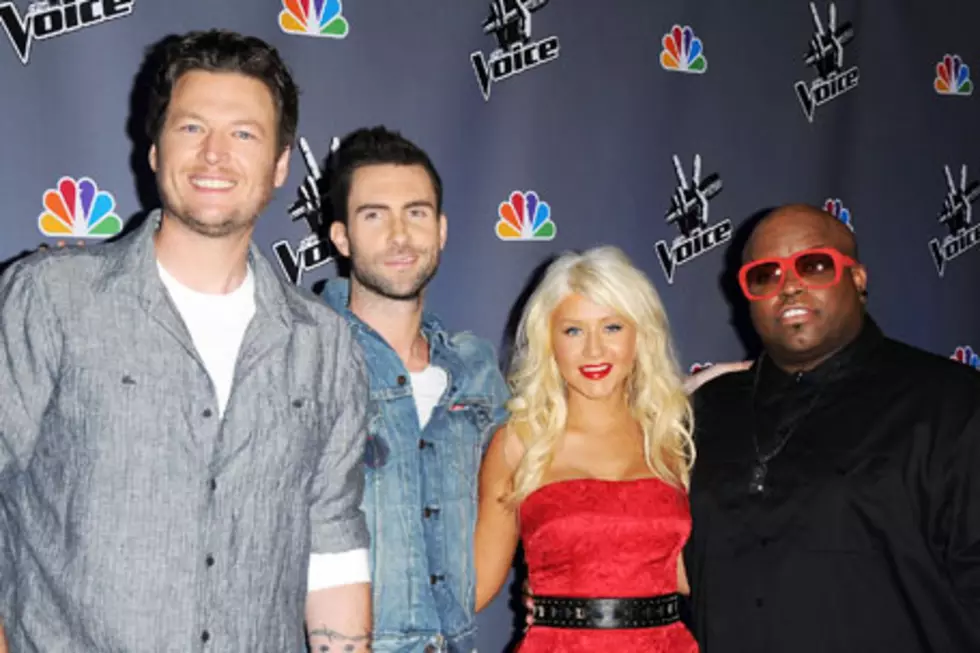 'The Voice': New Coaches Coming for Spring Season?
Jill Johnson/jpistudios.com
There are some big changes coming to NBC's "The Voice." The network has announced that the hit competition show will now have two cycles each season, but can its celebrity coaches handle that kind of time commitment?
"We've got deals and options on all of them for the next two cycles," he told Vulture. "But they are all such busy, working musicians ... their schedules start to back up on each other. We don't know yet whether it will make sense for them to do two cycles [a year]."
That is to say, Blake and the gang are not going to be replaced. "We love them all and they're all spectacular and different from one another," Greenblatt commented to The Hollywood Reporter. "We love the chemistry."
In regards to the decision to expand, the executive notes the show's massive success and the lessons they've learned in the first two seasons. "I've always thought this show would have two per season," Greenblatt explained to Vulture. "We didn't do it the first year because it didn't make sense, since the show ending so late in the summer, to have it on in the fall. We were also just trying to expand and figure out the format. But this year gave us a lot of information, and it will make the show better."
The addition of a second cycle isn't the only change the show is going to experience. According to The Hollywood Reporter, "The Voice" will air Mondays and Tuesdays from the very beginning, whereas in previous seasons, the Tuesday shows didn't start until a few weeks into the competition. The audition episodes, which pull in some of the show's highest ratings, will also be extended. Additionally, there may be some changes in the battle rounds, utilizing those famous big red chairs.
Watch Blake Talk About a Duet With Christina
#fivemin-widget-blogsmith-image-265904{display:none;} .cke_show_borders #fivemin-widget-blogsmith-image-265904, #postcontentcontainer #fivemin-widget-blogsmith-image-265904{width:570px;height:411px;display:block;}

try{document.getElementById("fivemin-widget-blogsmith-image-265904").style.display="none";}catch(e){}