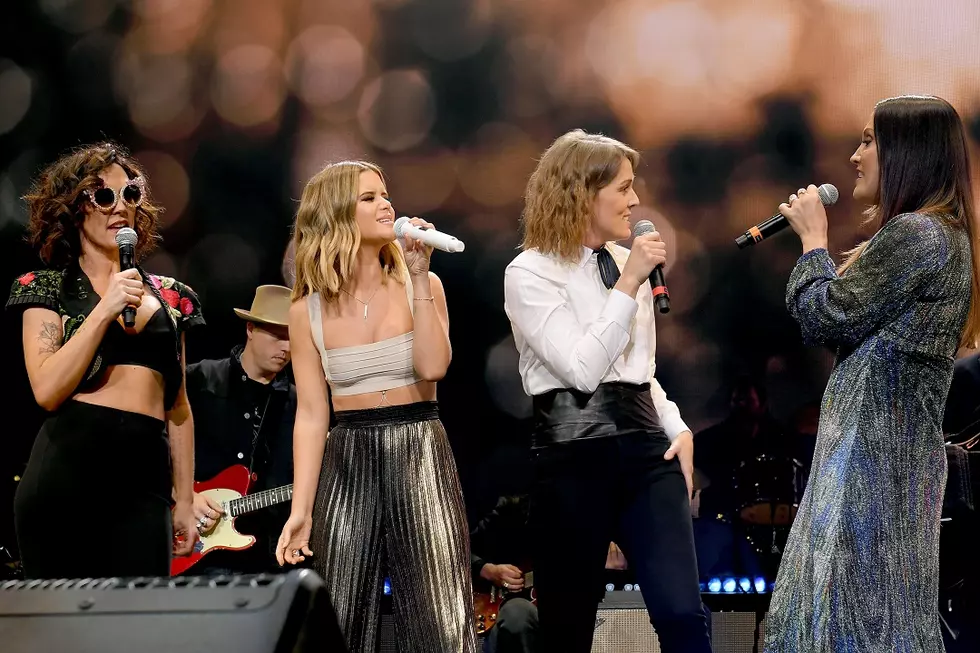 What's Next for the Highwomen? They Don't Exactly Know Yet
Jason Kempin, Getty Images
Ever since the Highwomen emerged as a movement moreso than a band or vocal group, fans and detractors alike have pondered the same question: What's next from four individual artists with their own busy careers and personal lives? In a recent interview with Taste of Country, Brandi Carlile, Natalie Hemby and Amanda Shires admitted that the future of the quartet, which also features Maren Morris, is unwritten.
"I think we belong to the time. I think we belong to the culture, and it'll decide," Carlile says. "If it puts us on the road, we'll be on the road. If we make another record, we make another record.
"We came to serve this time, not serve ourselves and not serve our careers," she adds, "and we're gonna let the people decide."
Beyond admitting that there's no timetable for the Highwomen's next step, Carlile revealed that the artists and families connected to the band's namesake supergroup, the Highwaymen, have been supportive of their name and message. The all-male quartet was comprised of Waylon Jennings, Willie Nelson, Kris Kristofferson and Johnny Cash.
"We've gotten huge support from [Jennings' son] Shooter Jennings ... [Cash's children] Rosanne Cash and John Carter Cash have both been extremely supportive of the movement," she says. "Willie himself has given it his sideways grin, and his wife and his sons have been incredibly a big part of it. And Kris Kristofferson himself is really proud that we're doing it, as well as Jimmy Webb, [who wrote the Highwaymen's namesake song, "Highwayman"]."
In fact, Webb loved how the song "Highwomen" built on his famous country song about reincarnation. After Carlile and Shires wrote "Highwomen," they sent it to Webb to ask for his blessing.
"After multiple tries of getting him to hear it, he finally listened to it by way of his wonderful wife," Shires shares. "I was just trying to make sure that we didn't do anything that he wouldn't also be proud of. I was like, 'Just go ahead and write on it if you feel like you need to change anything.' And he said, 'It's perfect. Don't change a thing.'"
The Highwomen released their self-titled debut album in early September. The members, both solo and together, have been performing the songs at their shows here and there, but no official tour has been announced.
More of Country Music's Modern Female Trailblazers