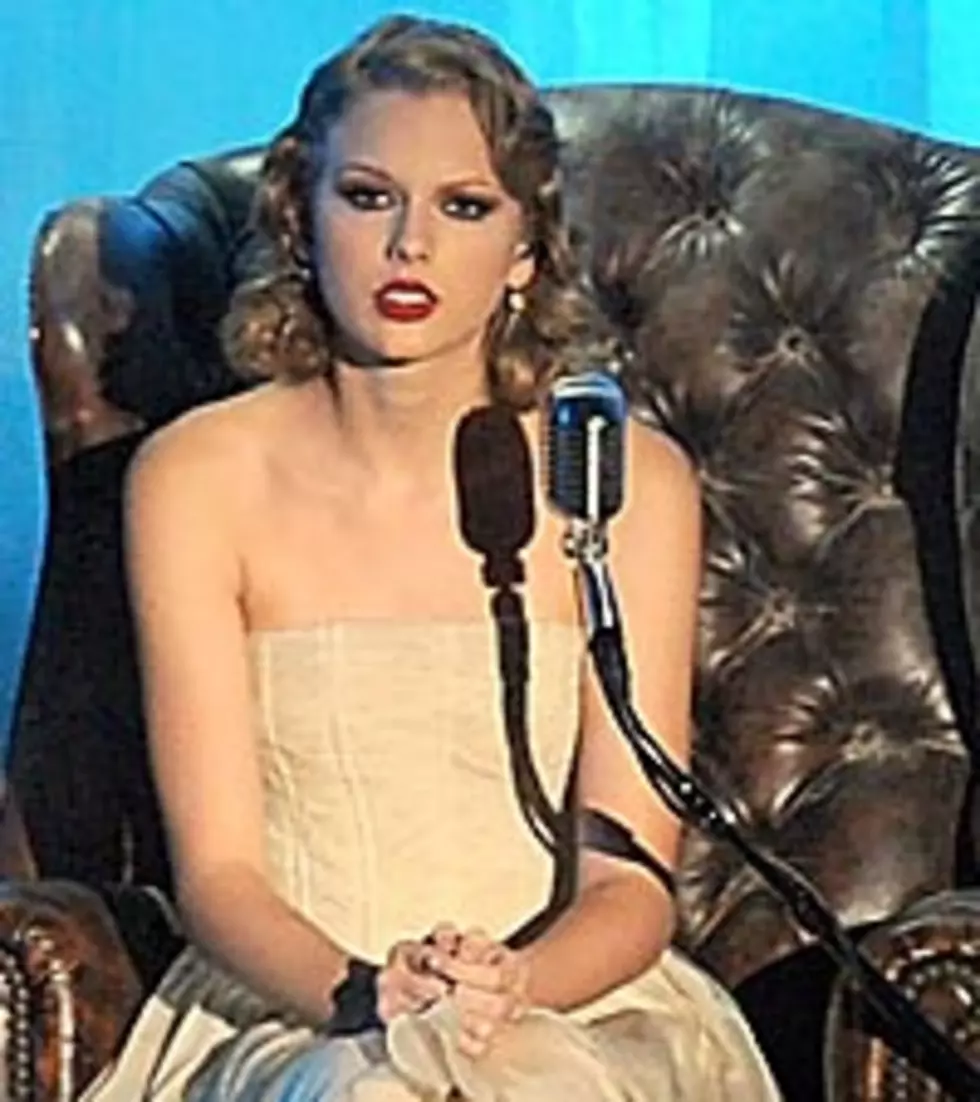 Taylor Swift 'Innocent' Lyrics Reflect Kanye West VMA Debacle
Kevin Winter, Getty Images
After a video flashback of last year's MTV VMA shocker -- Kanye West stealing the microphone from Taylor Swift during her Best Female Video acceptance speech -- the country superstar debuted a brand-new song inspired by the debacle. But this wasn't Taylor's revenge. Instead, she delivered a poignant tune of forgiveness ... and empathy.
"It's alright, just wait and see / Your string of lights are still bright to me / Oh, who you are is not where you've been / You're still an innocent," Taylor sings in the chorus of the song, titled 'Innocent.'
So how do we know the "innocent" subject in the song is Kanye and not Taylor herself? Another line reads, "You're 32 and still growing up now," and Kanye was indeed 32 years old at last year's VMA Awards. The third line in the chorus also changes to "Who you are is not what you did" later in the tune.
Taylor may not have walked away with the Best Female Video this year -- it went to Lady Gaga -- but she certainly left the stage a winner.
'Innocent' will be on Taylor's third studio album, 'Speak Now,' due in stores October 25. The 20-year-old wrote every track on the upcoming project solo.
if(typeof AOLVP_cfg==='undefined')AOLVP_cfg=[];AOLVP_cfg.push({id:'AOLVP_us_607640081001','codever':0.1,'autoload':false,'autoplay':false,'playerid':'61371447001','videoid':'607640081001','publisherid':1612833736,'playertype':'pageload','width':476,'height':357,'videotitle':'Test','bgcolor':''});