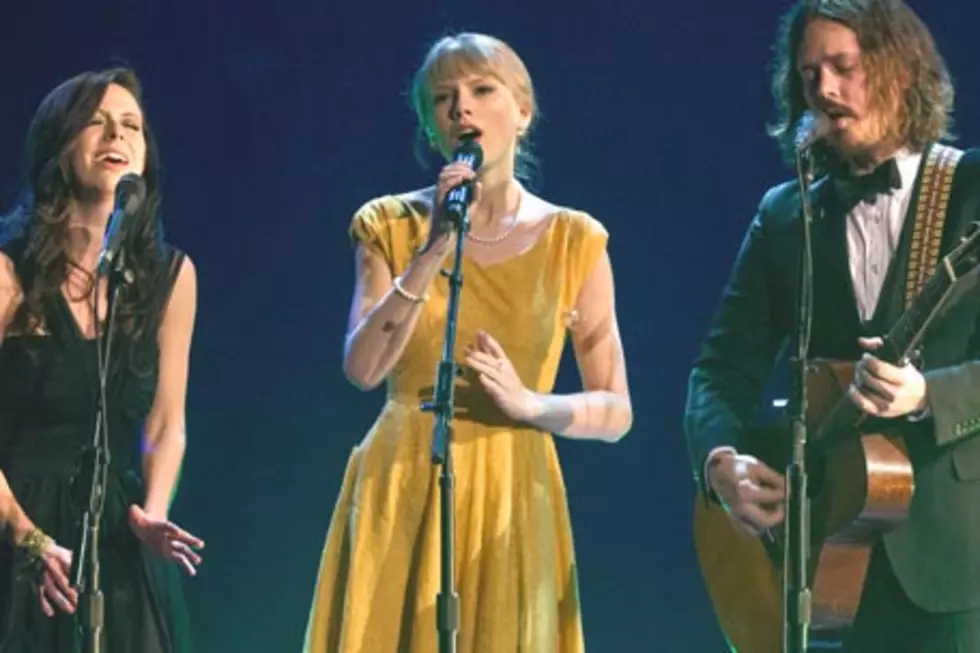 Taylor Swift, 'Safe and Sound' Video (Behind-the-Scenes) — Video Premiere
Ed Rode, Getty Images
"This is the coolest location for a video that I've ever been on!" Taylor Swift says to her crew on the set of her 'Safe and Sound' video with the Civil Wars. "It's in a town call Watertown (Tenn.), and it's very still."
Taylor and the Civil Wars' John Paul White and Joy Williams shot the clip in a forest, cemetery and log cabin in frigid cold Watertown, where they took breaks in front of huge heaters. But the singers weren't complaining about the weather; the cloudy, cold day was perfect for conveying the eerie mood of the song, which is the first single from the 'Hunger Games' movie soundtrack.
Go behind-the-scenes of the 'Safe and Sound' video below, as Taylor explains the concept of the clip and her ghostly fashion choice for it.
Go Behind-the-Scenes of the 'Safe and Sound' Video
if(typeof AOLVP_cfg==='undefined')AOLVP_cfg=[];AOLVP_cfg.push({id:'AOLVP_1454478631001','codever':0.1,'autoload':false,'autoplay':false,'displaymnads':true,'playerid':'89761511001','videoid':'1454478631001','width':476,'height':357,'playertype':'inline','stillurl':'dynamic','videolink':'#','videotitle':'dynamic','videodesc':''});
Watch Taylor Swift & the Civil Wars' 'Safe and Sound' Video