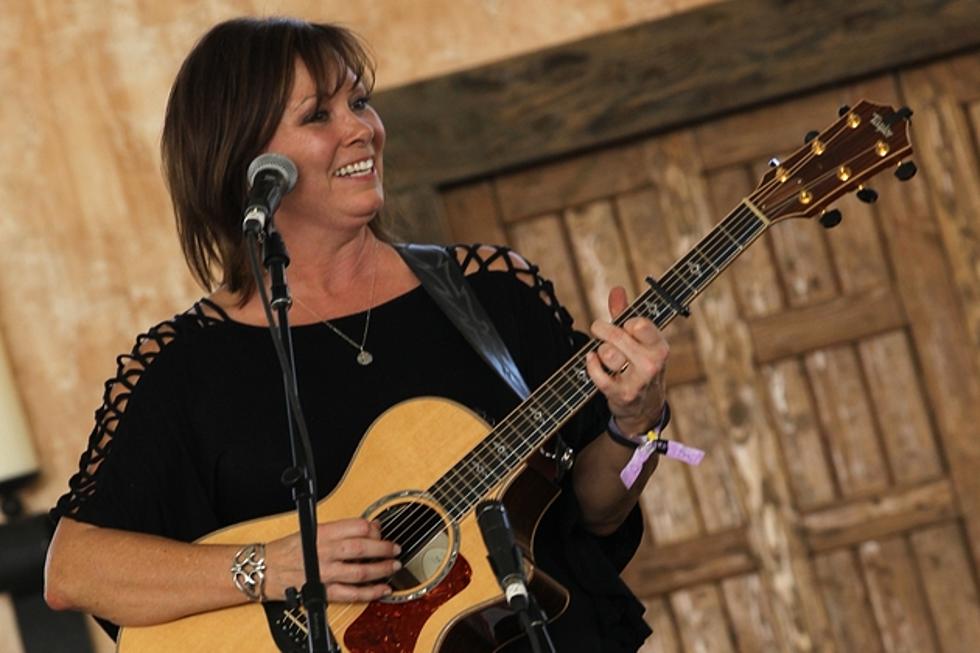 Suzy Bogguss' New Album of Merle Haggard Songs Is Not a Tribute
Karl Walter, Getty Images
Suzy Bogguss is preparing to release a new album that consists entirely of Merle Haggard songs -- but according to the singer, it's not exactly a tribute album.
Bogguss says recording 'Lucky' is a way for her to show fans the diversity of Haggard's writing.
"The truth is that Merle Haggard made records of his songs that are going to live forever," she tells Billboard. "What I was trying to do was show people what an amazing songwriter he is. I didn't know if some people might find that his artistry overwhelms that. I wanted to show that his songs are so universal that a woman can sing them, and still get across the real life messages and stories that he tells in his songs."
The singer's interest in Haggard goes back to the earliest days of her career. Her major label debut album, 'Somewhere Between,' featured one of his classics as its title song. It became her first chart single, and she even played some shows with Haggard in the period afterward.
Though many of her subsequent songs charted higher, Bogguss left 'Somewhere Between' in her set for years because it was a fan favorite. The song and its parent album are no longer commercially available -- a fact that set off the chain of events that led to the new project.
"People had asked me to re-record the song, and I started thinking about doing it," she relates. "But that was kind of tricky. I didn't want to compete with the original. One day, my band and I started messing around, and were doing 'The Bottle Let Me Down.' I started to pick out more of Merle's songs, and little by little, I started thinking about making an entire album."
Bogguss draws on a wide range of Haggard's material for 'Lucky,' including some songs that she feels might surprise her longtime fans. She says she drew on her own 27-year marriage to songwriter Doug Crider for 'I Think I'll Just Stay Here and Drink' and 'Today I Started Loving You Again.'
"Sometimes, you live with somebody and you're feeling contrary for a while. A few days go by, and you haven't talked to each other all that much," she observes. "But then, all of a sudden, you remember your history with each other, and you think, 'Of course, I love you. I might turn my back on you for three days or might not have made something for dinner that you really wanted, but there it goes.' Relationships were always what Merle wrote about the best."
Bogguss crowdfunded the new album via a Kickstarter campaign that overshot its goal of $50,000, raising $75,000. It is slated for release on Feb. 4, 2014. Bogguss plans to tour extensively to promote the album.