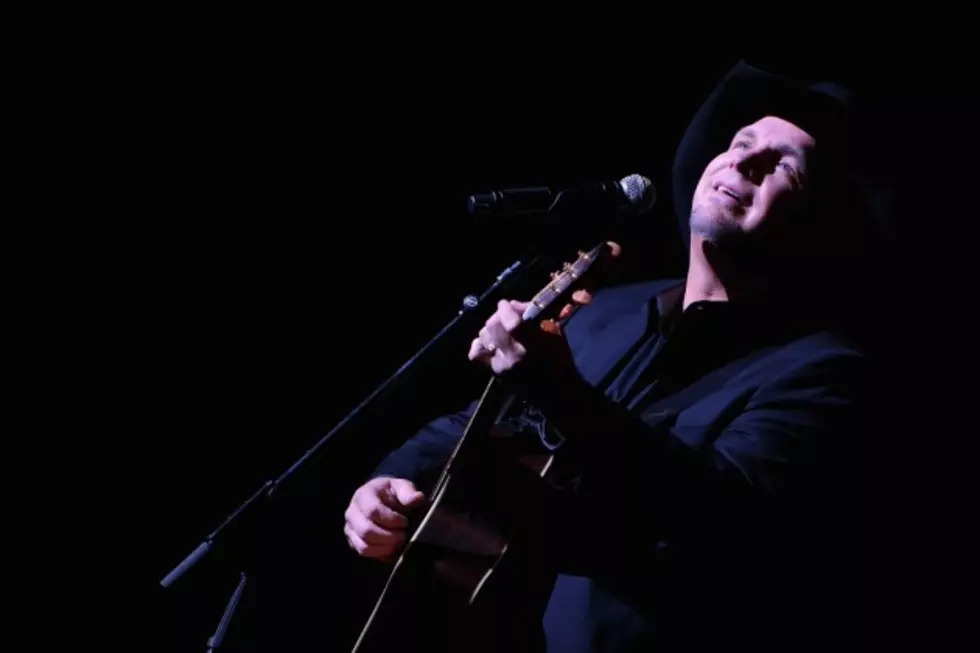 Garth Brooks, 'Beaches of Cheyenne' — Story Behind the Song
Brian Ach, Getty Images
Bryan Kennedy and Dan Roberts co-wrote 'Beaches of Cheyenne' with Garth Brooks. As the third single from his 'Fresh Horses' album, the tune became Brooks' 15th Billboard No. 1 in 1996. Below, Kennedy and Roberts tell The Boot about how the song came to be.
Roberts: Garth was cutting his 'Fresh Horses' album. He had already cut a song called 'The Fever' that Bryan and I wrote, and he invited me to come into the studio when he was mixing that song. I was leaving, and he walked me out to the truck and said, "I'm still looking for a song, a cross between Chris LeDoux and the Bellamy Brothers or George Strait, with a beaches theme, like 'Beaches of Cheyenne.'" We looked at each other and said, "Cool title, but I don't know what it means."
Later on, I got together with Bryan and Garth, and we tried to write a song with that title. We wanted to make it more upbeat, like a party-type song. We couldn't really get it going very well; it just wasn't happening. So we were sitting on the front porch of Bryan's house, which was on Garth's property, and one of the guys who worked there came up and said a pipe had broke in the barn and the horses were standing in ankle-deep water in their stalls, so we went up there to remedy situation.
Kennedy: We jumped into the four-wheeler, and Garth just about killed all of us on the way to the barn. One of us said, "What if it was a girl?" So in the middle of getting the horses out and stalls cleared, we began to write it that way.
Roberts: What we had was about a guy who was living in California, a businessman working a regular job who always wished he could rodeo. So he walks the beaches at night and thinks about Cheyenne. Garth had the guitar, he was writing the melody and singing, "Every night he walks the beaches of Cheyenne," and then Garth sings, "Every night SHE walks the beaches of Cheyenne" by mistake. We were all, "Yeah it's about a woman." So when he sang that, we started getting focused in that it's about a woman, and the story materialized out of that.
We kind of wrote ourselves into a corner, because in the song the man dies on a bull, and she's in California. And when she hears about him dying, she runs out in the ocean and drowns herself. She does it because when he told her he was riding, she says to him, "I don't give a damn if you ever come back from Cheyenne." But how are you going to let the listener know about that? Then we came up with the idea of a diary by her bed, where she had written in there the things he said and she said.
Kennedy: It is one of most difficult songs I've ever been a part of, but it was also just a really cool thing to be a part of it. Anytime I got to write with Garth and Dan together it was always special -- three good friends.
Roberts: I still have people tell me to this day that it's their favorite Garth song. Lots of people say, "I don't get it -- there are no beaches in Cheyenne." Other people say it's just like Garth to do a mystery and a ghost, like 'The Thunder Rolls' and things like that. There's a lot of mystique to his songs, and ... the response is still good when I sing it in concert.
You Think You Know Garth Brooks?