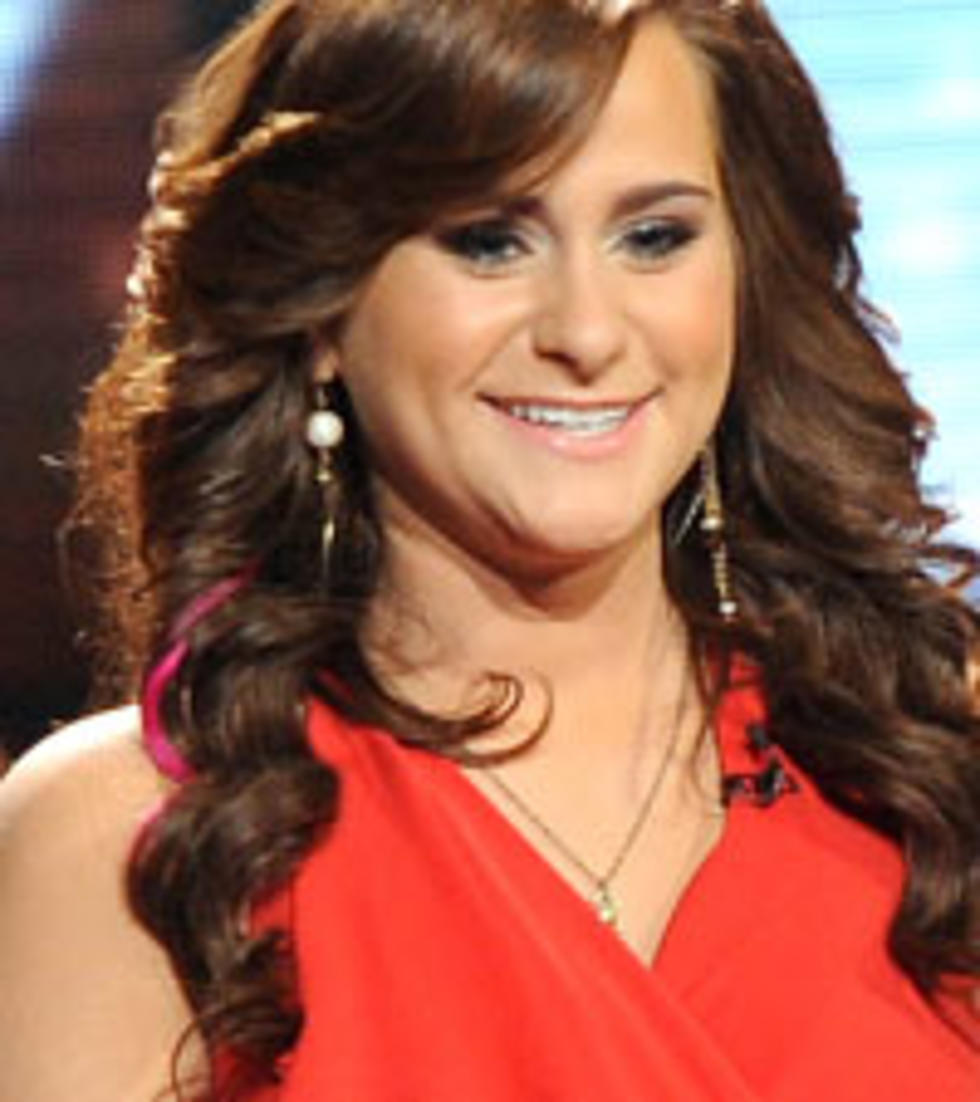 Skylar Laine Looks to Her Own Idols for Career Inspiration
Getty Images for 'American Idol'
Skylar Laine is the latest contestant to be eliminated from "American Idol," but the singer isn't wasting any time feeling sorry for herself. The 18-year-old still plans on moving ahead with her dreams of country music stardom, and looks to her role model, Miranda Lambert, who came in third on "Nashville Star" in 2003, for inspiration.
"That is a comfort," Skylar tells USA Today. "And Kellie Pickler didn't win "American Idol." And look where they are. I want to follow in their footsteps."
Like her musical heroes, Skylar also knows exactly what she wants her music to sound like -- "really country," she insists. "I don't want to be pop at all. I want steel guitar, honky-tonk songs, real country music. What it really is. Talking about guns and all that kind of stuff."
The Brandon, Miss. native plans to make the move to Music City soon, to pursue music full-time. "That's where I want to be," she says. "I love Nashville. Mississippi's my home, but Nashville's my second home, definitely."
While the move may be a few months away, the songstress hopes to visit next month for the CMA Music Festival, but not as a concert attender. "I came one year as a fan," she notes. "Now, maybe, I'll be there as an artist."
Even though she still has to watch the four remaining contestants, including her close friend, Hollie Cavanagh, battle it in show's final few weeks, Skylar says she wasn't disappointed last week when she heard her name announced by Ryan Seacrest as the contestant who was going home.
"It's sad right at first," she admits (quote via The Republic). "But to be honest, I'm almost relieved. I'm happy; I really am. I don't have to deal with picking songs, being judged. It was fun. It's amazing to make the top five. I don't think I will ever be able to fully thank the people of Mississippi who carried me so far. To think of what everyone did for me is just overwhelming."
"American Idol" airs live on Wednesday and Thursday at 8:00 PM ET on FOX.
Watch a Dramatic 'American Idol' Exit
#fivemin-widget-blogsmith-image-838982{display:none;} .cke_show_borders #fivemin-widget-blogsmith-image-838982, #postcontentcontainer #fivemin-widget-blogsmith-image-838982{width:570px;height:411px;display:block;}

try{document.getElementById("fivemin-widget-blogsmith-image-838982").style.display="none";}catch(e){}