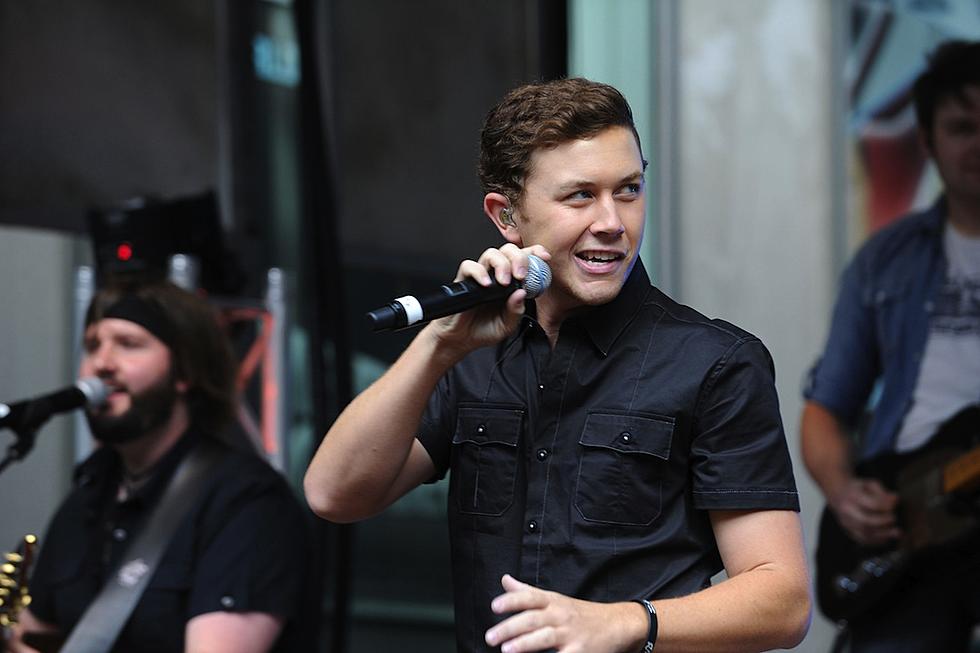 Scotty McCreery's Grandfather Passes Away
Craig Barritt, Getty images
Scotty McCreery is mourning the loss of his grandfather, Bill McCreery, who passed away over the weekend (Jan. 11).
The elder McCreery had just celebrated his 86th birthday on Jan. 9, according to a Facebook post by his grandson.
"He lived life to the fullest, was good-natured and had a hearty laugh. He was totally devoted to my Grandmother Paquita for 57 years. Together, they raised three children and were inspirations for their six grandchildren," the singer writes. "He was one amazing guy who drove a black mustang convertible and could still dive off his diving board in his backyard pool."
Bill McCreery was a veteran of the U.S. Air Force and had worked at the Portsmouth Naval Shipyard in Kittery, Maine. He met his wife while stationed in Puerto Rico; she is a native of San Juan.
"As his only grandson, it will be an honor to carry on the family name," Scotty McCreery's post continues. "Thank you Granddad for everything, but especially the lessons on love and respect, the golf and diving lessons AND that McCreery deep voice."
The Boot sends our condolences to McCreery and his family, especially his dad Michael.
See Scotty McCreery's Yearbook Picture!