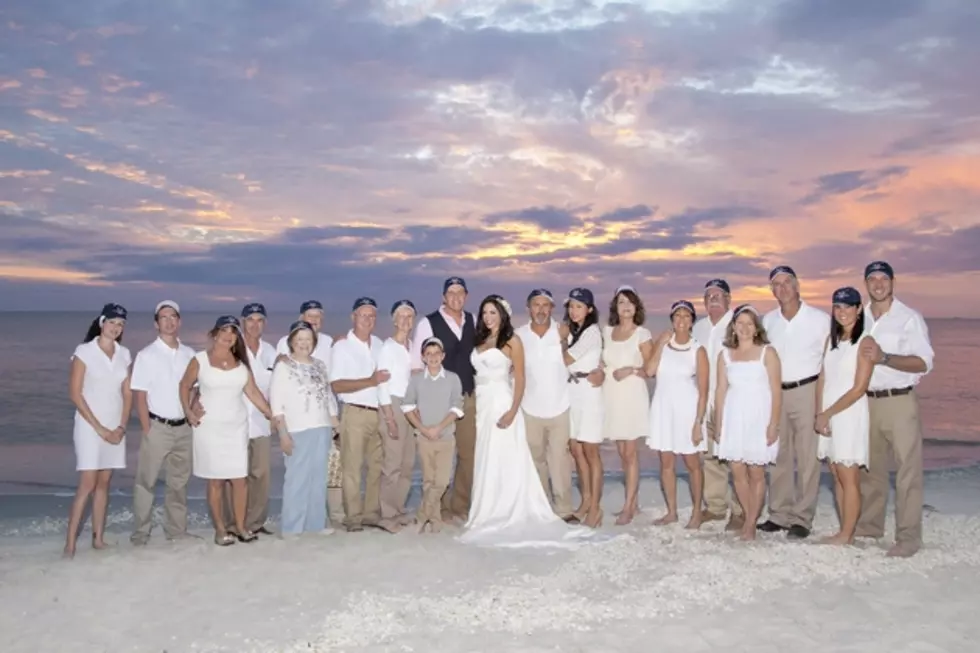 Rodney Atkins, Rose Falcon Release Wedding Video
Cher Hanna
Country star Rodney Atkins and his wife, Big Machine recording artist Rose Falcon, have shared a personal video of their wedding, which took place just a few weeks ago on Nov. 10 in Florida.
The video shows personal moments from their big day, including Falcon's preparations for her walk down the aisle and the laughter and dancing during the reception.
The couple said "I do" in a beach-side wedding with a small group of about 20 friends and family, including Atkins' 12-year-old-son Elijah, who served as best man.
"Wedding planning was difficult at times," Falcon tells Country Weekly. "I missed my mom more than ever! I could have really used her help, but it all ended up turning out almost ridiculously perfect. It was a great wedding and a great day, but the best part is not getting married, it's being married to such an amazing man."
As part of the big day, the video shows a moment during the ceremony when the couple paused to celebrate the 51st anniversary of Allen and Margaret Atkins, presenting Margaret with a three-carat aquamarine ring, which is Atkins' birthstone.