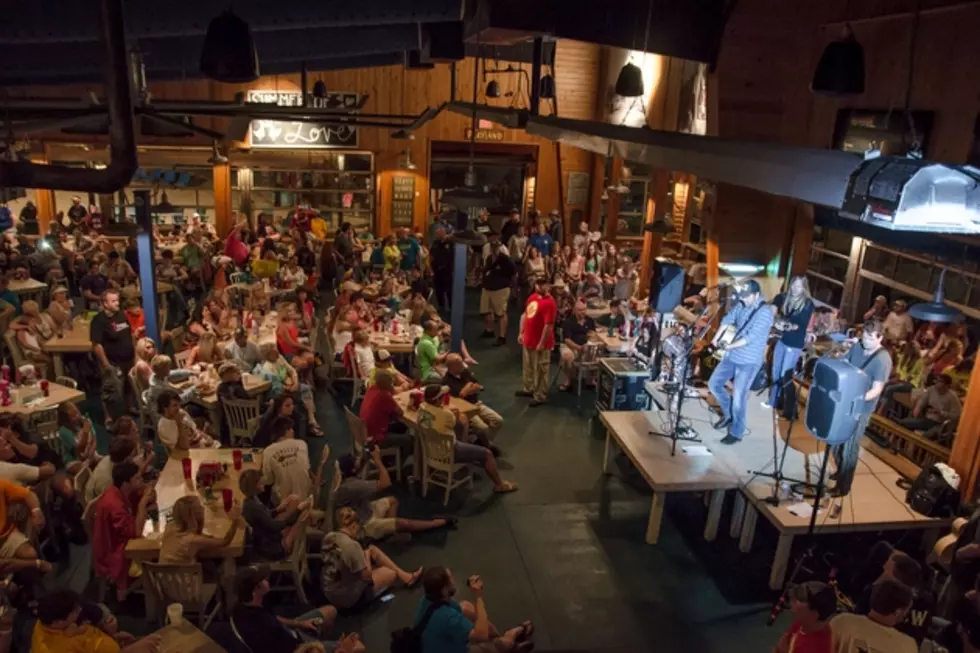 Rodney Atkins Doesn't Let Rain Cancel His Show
Michelle Carroll Stancil
Rodney Atkins isn't going to let a little stormy weather cancel his show. The singer found his outdoor concert at the Second Annual SEC BeachFest in Gulf Shores, Ala. rained out last Saturday night (Aug. 17), but he wasn't about to retreat to his tour bus and enjoy an evening off.
Instead, the platinum-selling singer moved his show to the popular local eatery, the Hangout, using a few restaurant tables pushed together as his stage, and performed for the hundreds of fans who had quickly assembled.
"We weren't going to let the rain end the party early if we could help it," Atkins explains.  "My band and I were there and ready to play; folks came out and were ready for a show, so I'm glad we were able to give them one."
While the audience was decidedly smaller than the thousands he planned on playing for during his outdoor set, the 44-year-old still drew an impressive crowd of fans willing to brave the stormy night.
Atkins is currently back in the studio, working on the follow-up to his 2011 'Take a Back Road' album. He is also spending much of the next few months on the road, including shows in Maryland and Ohio this weekend. See all of his upcoming shows here.