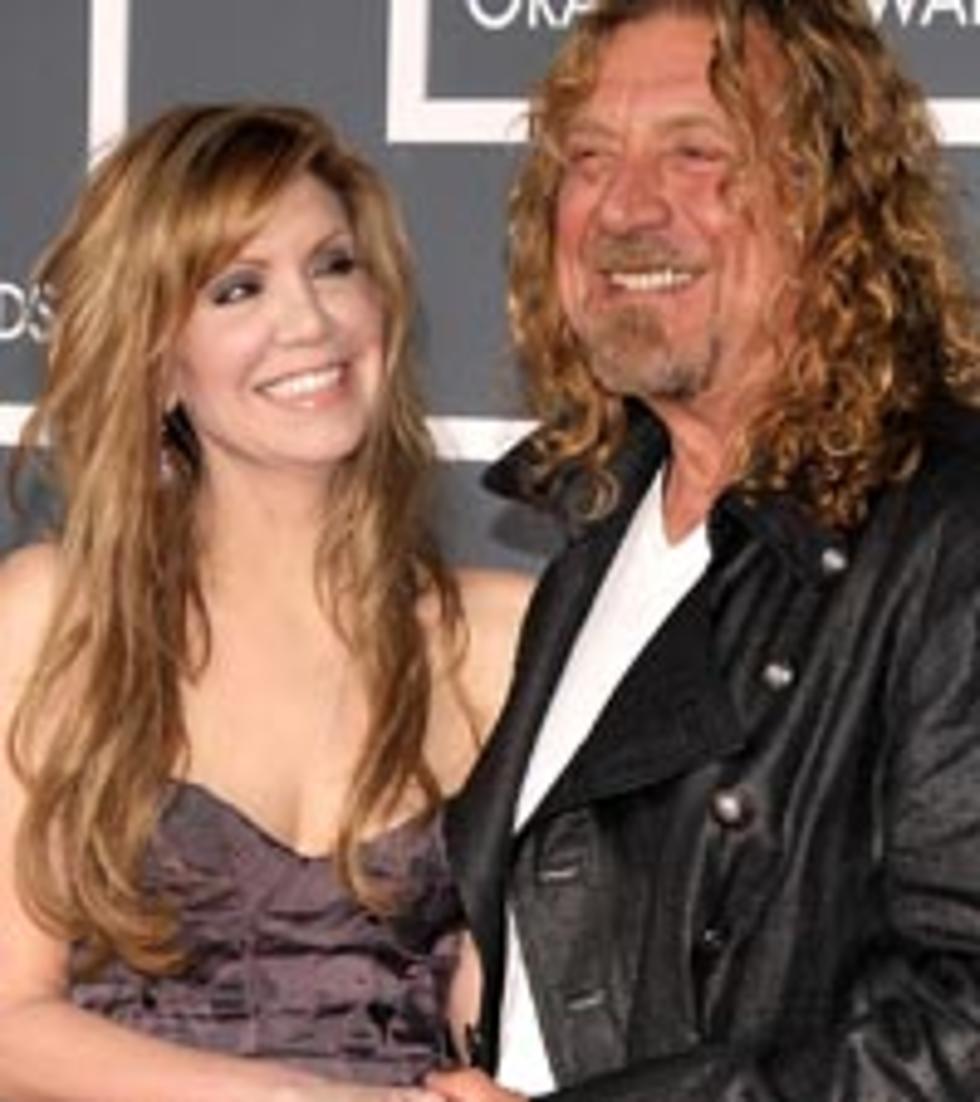 Robert Plant and Alison Krauss' Follow-Up Disc Is on Hold
Frazer Harrison, Getty Images
Alison Krauss and Robert Plant will likely record a follow-up to their five-time Grammy Award winning 2007 album 'Raising Sand,' but don't expect that to happen right away. Although fans have clamored for a second album from the duo, Robert says that a 2009 session with Alison didn't produce the music they hope to release, according to an article in the latest issue of Rolling Stone magazine.
"The sound just wasn't there," Robert says. "Alison is the best. She's one of my favorite people. We'll come back to it."
For now, though, Robert is concentrating on his newly reunited Band of Joy. The revived Band of Joy group -- which Robert formed as an experimental blues band in the 1960s -- now includes singer Patty Griffin, multi-instrumentalist Darrell Scott, guitarist and co-producer Buddy Miller, drummer Marco Giovino and bassist Byron House.
Robert credits his somewhat recent love for country to the 2001 documentary 'Down from the Mountain,' that features live performances by bluegrass artists.
"When I was a kid, I didn't know about the great country singers," Robert says with an embarrassed shrug. "I knew about Leroy Van Dyke, Skeeter Davis and Jim Reeves, but there was no access to the real stuff like the Stanley Brothers. I didn't know about that until 'Down from the Mountain,' and I'd been in America then for 35 years. How amazing is that?"
Robert Plant and Band of Joy are on tour. Their next scheduled concert is January 18 in Asheville, N.C. For a complete list of dates and venues, check here.