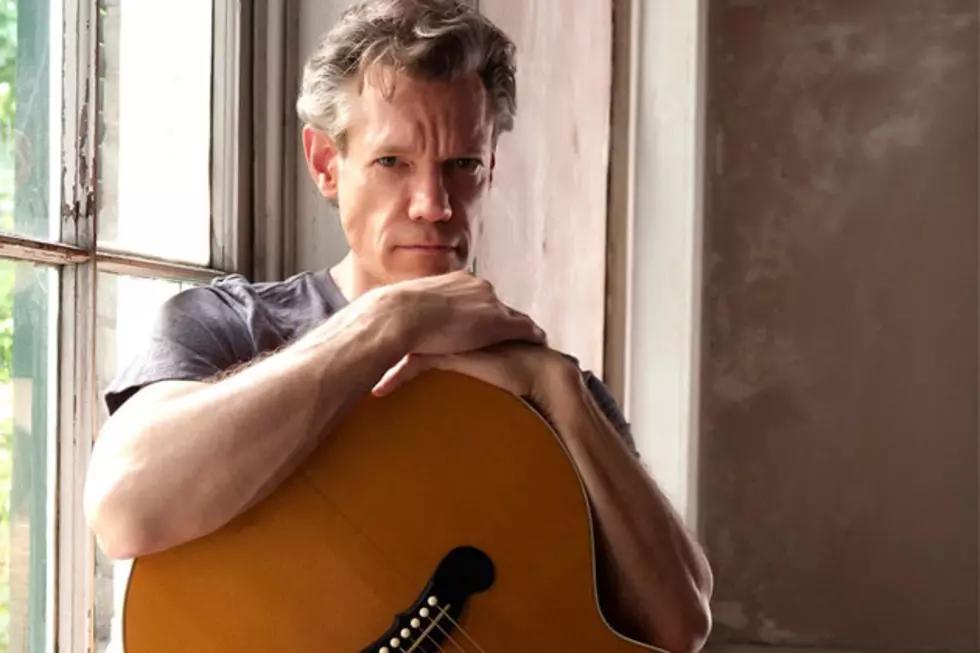 Report: Randy Travis Is 'Anxious to Get Back to Work'
Courtesy of Webster & Associates
Six months after a life-threatening health crisis, it appears that Randy Travis could be getting ready to get back to work.
Closer Weekly reports that Travis has begun to ease back into playing his guitar, and is "anxious to get back to work and connect with his fans," according to an undisclosed source.
The star is reportedly working on singing again, too. "He's getting his voice back now, little by little," Travis' father, Harold Traywick, tells the magazine.
The singer entered the hospital in July, after being diagnosed with viral cardiomyopathy and congestive heart failure, and subsequently suffered a stroke. He spent more than three weeks in Baylor Heart Hospital in Texas, before being discharged to a physical therapy facility.
Fans got their first public glimpse of the singer since then in January, when a photo surfaced online. The picture showed Travis in a wheelchair, but looking well and smiling.
Now, according to the unnamed insider, "Randy's doctors are extremely pleased with his progress." Closer reports that Travis is doing so well that he has even begun taking meetings to promote his newest album, 'Influence Vol. 1: The Man I Am,' which he recorded before his health issues and released in October.
Randy Travis Through the Years
7 Unforgettable Randy Travis Moments