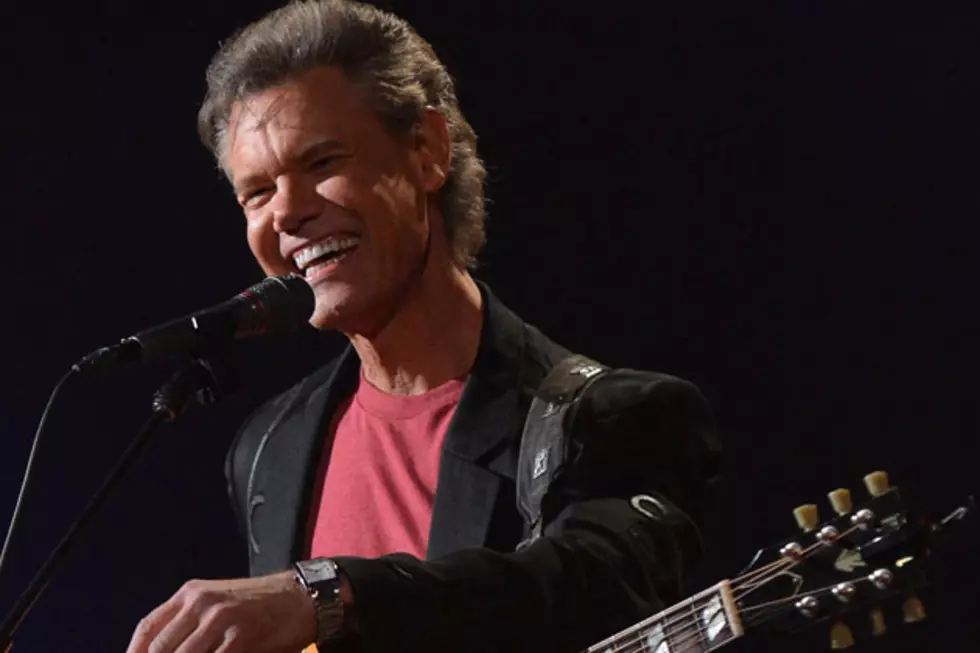 Randy Travis Released From the Hospital
Rick Diamond, Getty Images
Randy Travis has been discharged from the hospital, more than three weeks after he was admitted for a heart condition. But the singer won't be returning home yet.
According to a statement from his publicist on Wednesday (July 31), Travis has been released from Baylor Heart Hospital in Plano, Texas, and relocated to a physical therapy facility.
The singer was hospitalized on Sunday, July 7, suffering from viral cardiomyopathy and congestive heart failure. He suffered a subsequent stroke, necessitating emergency surgery to relieve pressure on his brain. In an update on July 15, Travis' doctors revealed that his condition has become chronic and will require long-term care.
Travis has already been undergoing physical therapy. He will continue with a very intensive regimen now that he is in a private care facility. His doctors expect that it will take months for him to recover from his stroke.
Travis' fiancee, Mary Davis, expressed her gratitude to everyone who has stood by the singer through his health battles. "Thanks to all the fans and friends for your continued prayers and support as Randy continues on the road to recovery," she said.
Randy Travis Through the Years
7 Unforgettable Randy Travis Moments