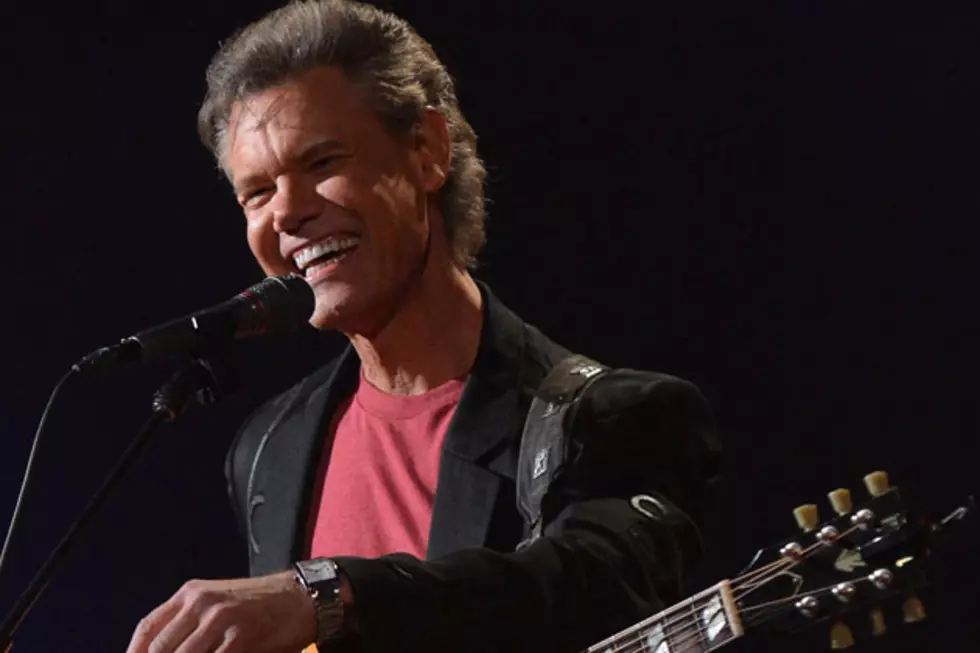 Randy Travis Turns Up at Dolly Parton Concert
Rick Diamond, Getty Images
Randy Travis made one of his first public appearances since his health crisis last year, and it was to attend the concert of his good friend Dolly Parton.
The singer showed up at Parton's recent Blue Smoke World Tour stop in Thackerville, Okla., where he was greeted warmly by the songstress.
"There are some people you just love and admire for their talents. Tonight, one of those people [is] here," Parton said in between songs. "Randy Travis, wherever you are, I hope you are enjoying the show."
Parton was clearly thrilled by her friend's visit.
"It was so great to have Randy at my show," Parton tells People magazine. "He was looking good and doing great."
Travis has stayed mostly out of the limelight since struggling with complications of viral cardiomyopathy and subsequently suffering a stroke that required emergency surgery to relieve the pressure on his brain.
The 'Three Wooden Crosses' singer did appear in the beginning of the year in a picture with his fiancee and two others, and joined his good friend Neal McCoy at a show in his home state of Texas.
Travis' latest album, 'Influence Vol. 1: The Man I Am,' came out in October. The 13-song record features tracks by some of the artists he says were the most influential in his life, including Merle Haggard, George Jones and Waylon Jennings.
Hopefully, even more music from the country music hitmaker won't be far behind. His father, Harold Traywick, says his son is anxious to keep making music.
"He's getting his voice back now, little by little," he says.
'Influence Vol. 1: The Man I Am' is available for purchase here.
Randy Travis Through the Years
7 Unforgettable Randy Travis Moments