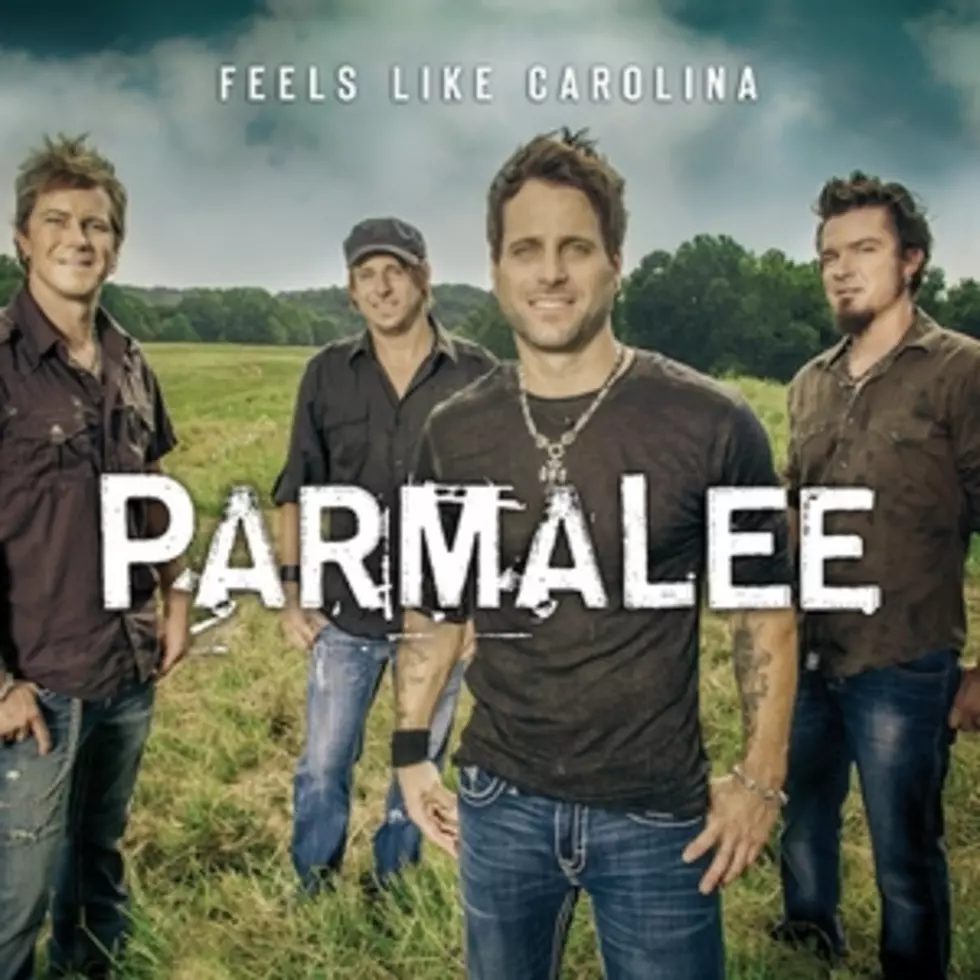 Parmalee, 'Feels Like Carolina' – Album of the Month (December 2013)
Stoney Creek Records
Country group Parmalee are getting a lot of advance attention for their upcoming debut album. Readers of The Boot have voted 'Feels Like Carolina' our Album of the Month for December 2013.
The group, which consists of brothers Matt and Scott Thomas, along with cousin Barry Knox and childhood friend Josh McSwain, defeated Toby Keith's daughter, Krystal Keith, along with such heavy hitters as Jake Owen and Carrie Underwood for the honor, taking 42 percent of the total vote.
The group have overcome a great deal of adversity to get to where they are now.
"After everything we've been through — not only as a band, but as a family — we can't put into words how thrilled we are to finally release this project for the world to hear," lead singer Matt Thomas says. "Every experience over the last few years  — both positive and negative — has helped to mold the songs on 'Feels Like Carolina,' from traveling the country and meeting our fans, to surviving a near-fatal armed robbery."
The robbery took place in 2010, when drummer Scott Thomas was shot while leaving a gig in South Carolina. He was listed in critical condition, and spent 10 days in a coma before making a complete recovery.
"The truth is nothing can keep us from pursuing this dream, because we were raised to always keep on pluggin'. . . and that's just what we do," Thomas adds.
The band members each helped out in writing tracks for the album, which also includes songs by several hit writers including Craig Wiseman, Trent Tomlinson, Kyle Jacobs and Keith Anderson.
The second single from the album, 'Carolina,' is already soaring up the charts. It has hit the Top 10 on both Billboard and iTunes, and has already sold almost 500,00 units.
'Feels Like Carolina' is set for release on Dec. 10. Fans who pre-order the album at iTunes will receive an instant download of 'Carolina,' as well as a bonus track, 'Take Y'All Home.'
Parmalee, 'Feels Like Carolina' Track Listing:
1. 'Musta Had a Good Time'
2. 'Day Drinkin''
3.  'Move'
4.  'Close Your Eyes for This'
5.  'Dance'
6.  'Carolina'
7.  'Think You Oughta Know That'
8.  'Back in the Day'
9.  'My Montgomery'
10. 'Already Callin' You Mine'
11.  'I'll Bring the Music'
12.  'Another Day Gone'