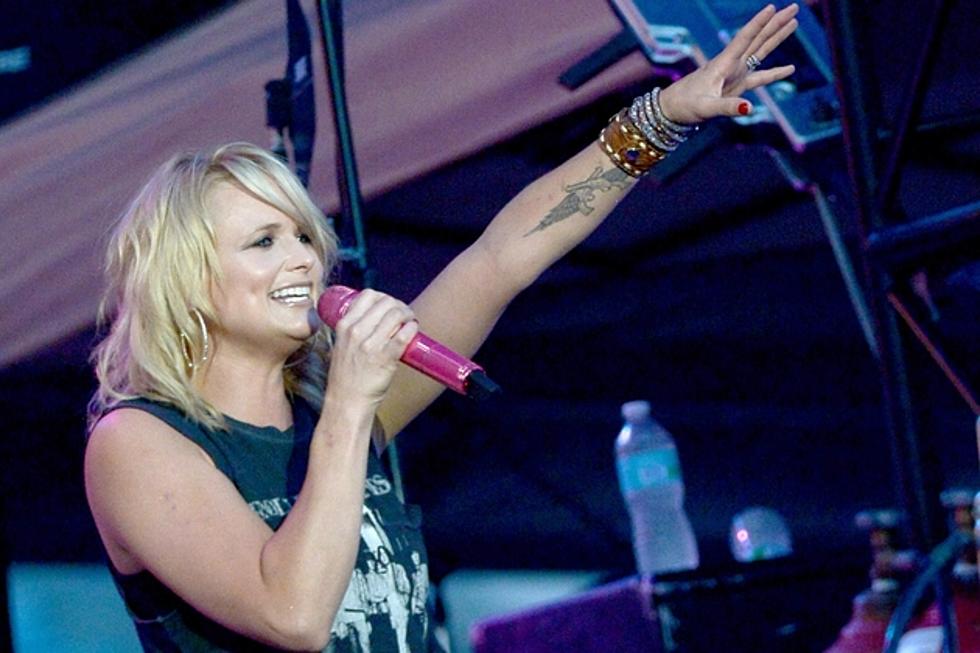 Miranda Lambert Pays Tribute to Shenandoah With New Song
Rick Diamond, Getty Images
Miranda Lambert's new song 'Another Sunday in the South' pays tribute to Shenandoah's No. 1 hit 'Sunday in the South' and the group couldn't be happier to have inspired the singer.
"I remember when Miranda was just getting started she opened up for us in Roanoke, Virginia," says drummer Mike McGuire. "We stood next to each other at the edge of the stage watching another opening act play before we went on. What I remember most about her was how shy she seemed at the time. It's been fun to see her develop into a superstar, and for her to think enough of Shenandoah to pay tribute to us in her new song is thrilling and humbling all at the same time."
Lambert says that in addition to being the inspiration behind the new track, Shenandoah has been one of the major musical inspirations in her career.
"Every generation of country artists have people who inspired them to do what they do," Lambert states. "At the heart of my country inspiration is Shenandoah. They created a pure sound that takes you back home every time. And most of us are still trying to replicate that sound today!"
The song features a guest vocal cameo from former Shenandoah front man Marty Raybon, who hints that this might be the perfect time for a band reunion.
"The timing of Miranda's new song is great," Raybon says. "This might be the wonderful beginning of something that people have been asking me about for the past 17 years. Stay tuned."