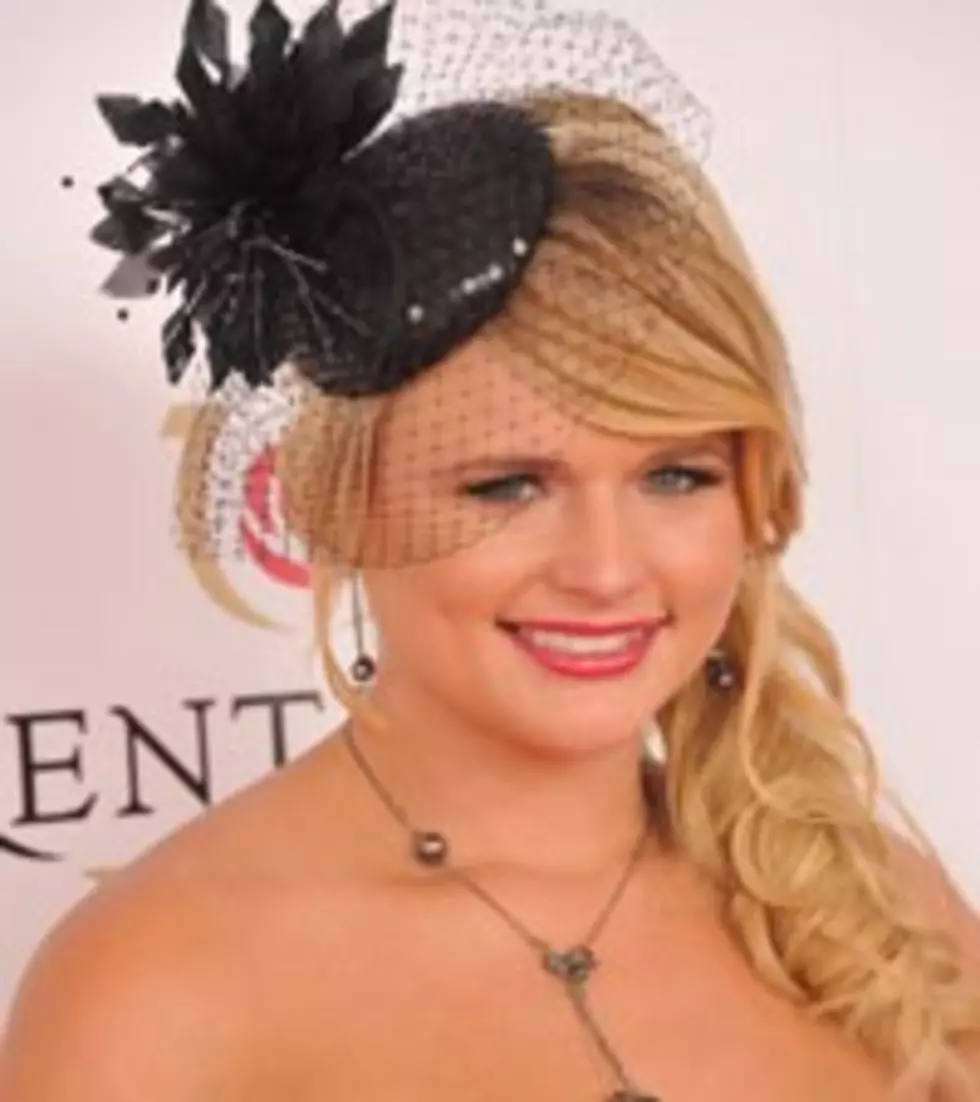 Miranda Lambert Puts Kentucky Derby Hat in eBay Auction
Theo Wargo, WireImage
Remember the stylish black hat Miranda Lambert wore to the 2012 Kentucky Derby? Well, now that Giovannio New York Fascinator can be yours. And your purchase of it will benefit one of Miranda's "pet" projects: the MuttNation Foundation.
The chic chapeau is currently up for auction at eBay, with the bidding slated to end on Sunday (June 24). It's just one of several items currently being auctioned off for the MuttNation Foundation, whose mission is to raise funds to build animal shelters for better care; increase pet adoption and encourage responsible pet guardianship and to rehabilitate sick or unsocialized animals. Donations to the organization also help fund spay/neuter programs, reduce/eliminate euthanasia of healthy animals, train shelter dogs for purposes of therapy programs, provide assistance for wounded military personnel and to facilitate dogs-in-prisons programs.
Also up for auction currently on the site are a "House That Built Me" custom-made guitar with photos of Miranda, in addition to lyrics from the CMA award-winner for Song of the Year.
Miranda's hat and guitar are joined on the auction block by items from such country and pop-culture luminaries as Toby Keith, Carrie Underwood, singer-actress Selena Gomez, NASCAR driver Ryan Newman and more.
Miranda's fashionable fascinator wasn't the only attention-grabber during the singer-songwriter's 2012 Derby visit. She was spotted hanging out with actor Ashton Kutcher, putting an end to their mini-feud, which quickly erupted after the 2012 ACM Awards telecast during which Ashton's appearance caused Miranda to wonder if the "Two and a Half Men" star was mocking country music.
"He is sweet and lives country music! For real!:)," Miranda tweeted after their picture was snapped at the Barnstable Brown Party on the Friday night before the big race.
Miranda was also photographed wearing her fascinator, posing with her Derby winnings, a cool $1,000.
Bid on Miranda's fascinator here and see the other items currently up for auction to benefit the MuttNation Foundation here.
Watch Miranda Lambert's 'Over You' Video