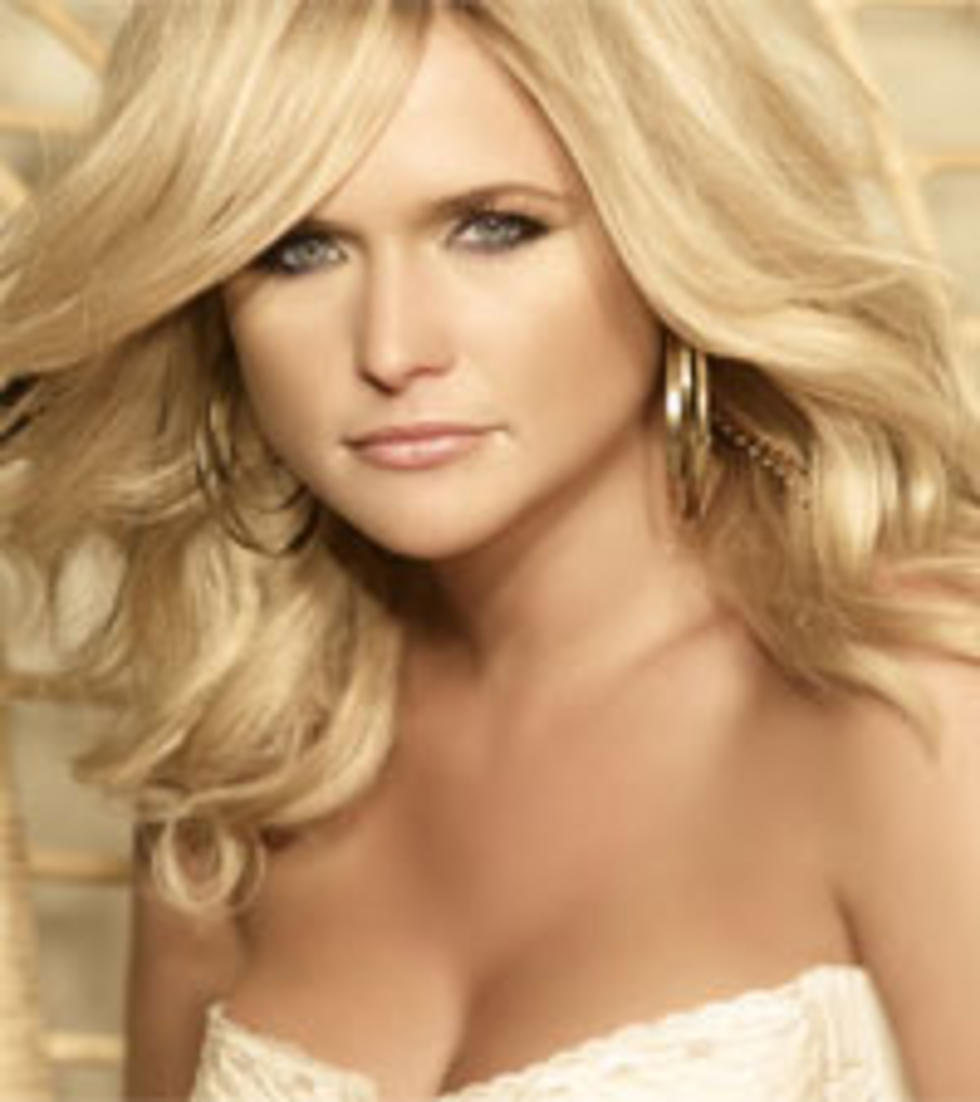 Miranda Lambert, 'GAC Backstory' Preview; Chely Wright Gets a GLAAD Nod + More: Country Music News Roundup
Randee St Nicholas
The Boot rounds up today's (Jan. 18) country music news headlines from around the web.
As the daughter of private investigators who often opened up their home to abused women, Miranda Lambert grew up with a whole lot of songwriting inspiration. Now a multi-platinum selling superstar, the singer-songwriter has quite the life story to tell on this Saturday's (Jan. 19) "GAC Backstory." Watch an exclusive clip from the show below, which features Miranda talking about "Over You," the touching, CMA award-winning song she wrote with husband Blake Shelton about the untimely death of his brother. Tune in to GAC Saturday at 8:00 PM ET to see the eye-opening special. [GAC]
Luke Bryan's current 21-city run has now been extended with a second leg beginning May 17 in Virginia Beach, Va. Florida Georgia Line and Thompson Square are special guests on both legs of the trek. "I feel like I have waited a lifetime to take my own show on the road," says Luke. "The band and I have a lot of exciting things in store for the fans and are eager to get it started!" Click here for Luke's new tour dates.
Gloriana is set to sing the national anthem at the AFC Championship game at Gillette Stadium, as the New England Patriots take on the Baltimore Ravens this Sunday (Jan. 20) at 6:30 PM ET on CBS. Gloriana's latest single, "Can't Shake You" is in the Top 30 and climbing, are they're getting ready to hit the road, opening select dates for Alan Jackson, as well as headlining their own shows.
George Jones' 76-acre estate just south of Nashville is still on the market after all of the bids at an auction last summer were rejected. Now the property, which consists of the 9,704-square foot home and 40 acres of surrounding land, will be sold in parcels, or as a whole for $10 million. When the property first went on the market in early 2011, it was listed for $15 million. Special features of the luxury home, built in 1993, include 9-car garage and a beauty salon with professional hair washing and styling equipment. [The Tennessean]
The Chely Wright film, "Wish Me Away," which chronicled the country artist coming out as a lesbian, has earned a nomination for a GLAAD media award in the Outstanding Documentary category. The 24th Annual GLAAD Media Awards will be presented at upcoming events in New York, Los Angeles and San Francisco. The awards, in categories including film, television and news outlets, recognize and honor media for fair, accurate and inclusive representations of the lesbian, gay, bisexual and transgender community and the issues that affect their lives. For more information, click here.
The Academy of Country Music has added a two-night outdoor music festival as part of the ACM Experience. Scheduled to appear on Apr. 5 is headliner the Band Perry along with performers Florida Georgia Line, Brantley Gilbert and Justin Moore. The Apr. 6 show will be headlined by Dierks Bentley along with performers Kix Brooks, Eli Young Band and Hunter Hayes.The ACM Experience is a fan-focused three-day event at the Orleans Hotel and Casino in Las Vegas. The events will culminate in the already-announced ACM Fan Jam, a ticketed event headlined by Brad Paisley on Apr. 7. Tickets are now available here.
It's summer in Australia, where the legendary Tamworth Country Music Festival is now underway in Tamworth, New South Wales. More than 50,000 people are expected to visit 80 different venues during the festival's run from Jan. 18-27, with more than 800 artists expected to participate. Among those performing are Americans Craig Campbell and Elizabeth Cook. [Adelaide Now]
Watch a Preview of 'GAC Backstory: Miranda Lambert'