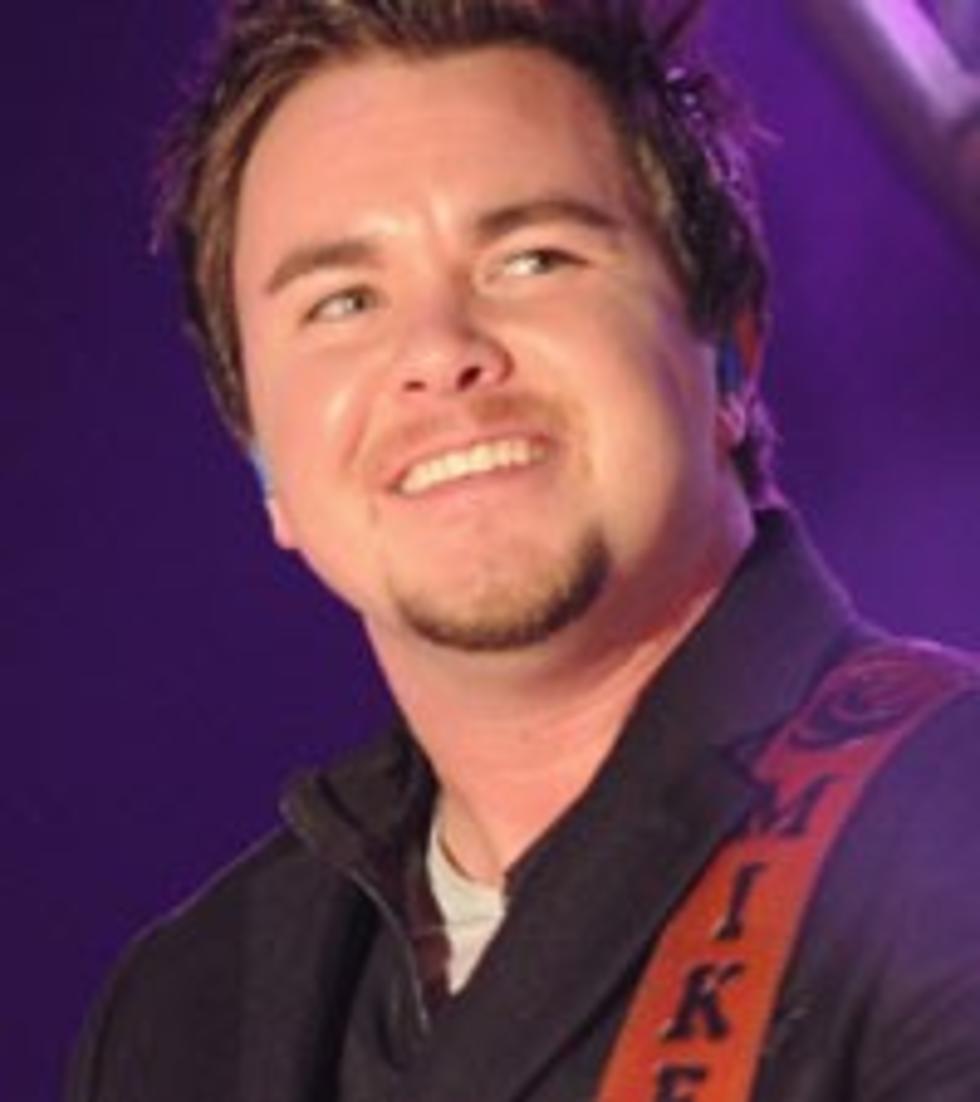 Mike Eli Baby News: Eli Young Band Frontman to Be a Dad!
Rick Diamond, Getty Images
And baby makes three! Mike Eli, lead singer of the Eli Young Band, and his wife Kacey are expecting a baby girl this summer, and the country star is doing everything he can to be prepared before the big day.
"[Kacey] and her mom got me a couple books that I am reading, and it can be a little overwhelming," the dad-to-be tells People magazine. "I recommend reading them for the basics and what to expect during pregnancy, but they can't teach you to be a good dad and a good partner. That's up to me to figure out."
Mike was the first band member to tie the knot, and is now the first one to become a father. "I guess that makes me leader of the pack," he jokes. But it's a pack we're guessing will expand soon, given the guys are all settled down now.
"We've been on the road for so long and love playing shows, but I think all four of us agree, now that we're all married, the urge to get home is a lot stronger than it ever has been," Mike notes. "Now that Kacey's pregnant, it's even stronger, and I can only imagine what it will be like once the baby is born. It will be extremely hard to leave them."
The EYB has a packed tour schedule planned, including heading out on the road with Rascal Flatts for their American Band tour this summer. But Mike has no plans of missing his firstborn's delivery. The band has already taken time off around Baby Girl Eli's August 2 due date, to ensure her proud dad will be there for the big day. Congrats to Mike and Kacey!
Watch the EYB's 'Even If It Breaks Your Heart' Video
if(typeof AOLVP_cfg==='undefined')AOLVP_cfg=[];AOLVP_cfg.push({id:'AOLVP_1383955342001','codever':0.1,'autoload':false,'autoplay':false,'displaymnads':true,'playerid':'89761511001','videoid':'1383955342001','width':476,'height':357,'playertype':'inline','stillurl':'dynamic','videolink':'#','videotitle':'dynamic','videodesc':''});