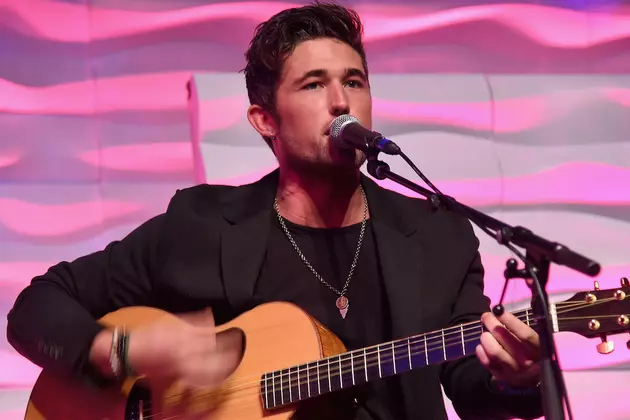 Michael Ray Adds 2017 Dates to Think a Little Less Tour
Michael Loccisano, Getty Images
The 2016 leg of Ray's Think a Little Less Tour is scheduled to wrap up in late November, but following a break for the holidays, the singer will return to the road. Ray's 2017 dates begin on Jan. 20 in Harrisburg, Pa., and extend through Feb. 18 in Savannah, Ga.; a total of 10 shows are scheduled.
The Think a Little Less Tour takes its name from Ray's most recent single; along with "Think a Little Less," Ray will play other hits from his 2015 debut album, as well as a few of his favorite country classics.
"Ten years of hard work has led me to this point," Ray says. "Lots of incredible music in store as well as a few surprises. Can't wait to see you all out there!"
A full list of dates for Ray's 2017 Think a Little Less tour can be found below. Visit his official website for more info and to purchase tickets.
Michael Ray, 2017 Think a Little Less Tour Dates:
Jan. 20 -- Harrisburg, Pa. @ Joe K's Brewhouse
Jan. 21 -- Mt. Laurel, N.J. @ Prospectors
Jan. 28 -- Baton Rouge, La. @ Texas Club
Feb. 3 -- Uncasville, Conn. @ Mohegan Sun
Feb. 4 -- Jordan, N.Y. @ Kegs Canal Side Event Center
Feb. 10 -- Indianapolis, Ind. @ 8 Seconds Saloon
Feb. 11 -- Chicago, Ill. @ Joe's on Weed
Feb. 16 -- Gadsden, Ala. @ Still
Feb. 17 -- Greenville, S.C. @ Blind Horse Saloon
Feb. 18 -- Savannah, Ga. @ Saddlebags