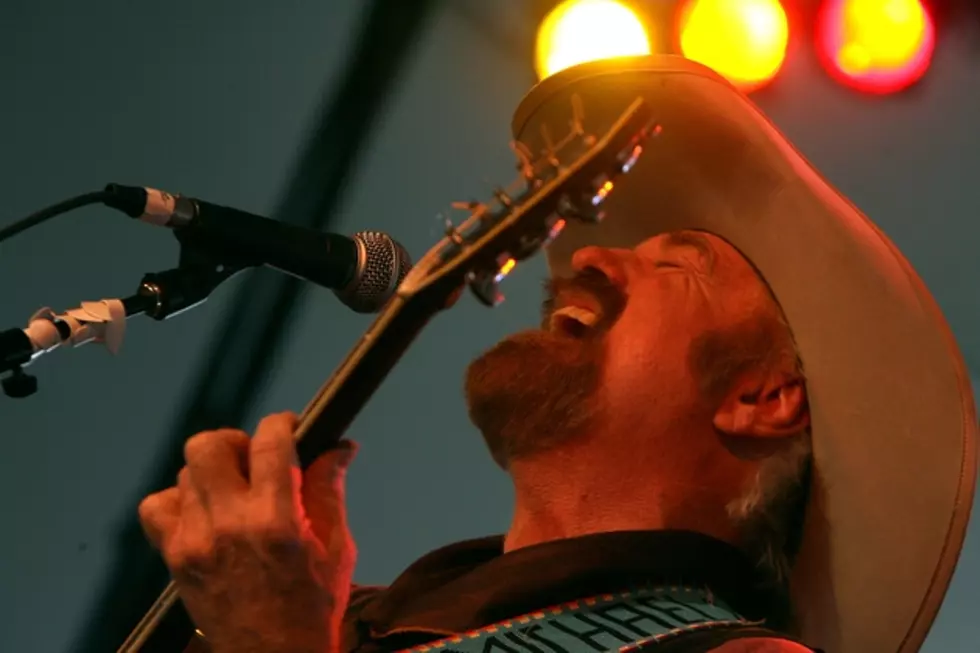 Michael Martin Murphey's New Album Hits Top 10 in Billboard Bluegrass Chart
Karl Walter, Getty Images
The new Michael Martin Murphey album is a critical and commercial success. Released on July 9, 'Red River Drifter' has already landed in the Top 10 in Billboard magazine's bluegrass chart.
Produced and co-written with his son, Ryan, and guitarist Pat Flynn, the album is Murphey's first project of all-new original songs in nearly 20 years. It is a musically adventurous blend of his influences, including bluegrass, pop, jazz, country and even classical music.
"I wrote songs that drew from what is inspiring me at this point in my life," Murphey explains. "Every style was fair game. We intentionally did not follow formulas or rules."
The 68-year-old helped start the Cosmic Cowboy Movement, paving the way for some of country music's most influential musicians, including Willie Nelson and Waylon Jennings. His 1975 crossover smash 'Wildfire' catapulted him to superstar status. In later years he has focused more on cowboy music and Western themes.
The critical reception to 'Red River Drifter' has been positive. "Herein are some of the most exquisite melodies he's ever crafted; some of the finest singing of his later years," according to DeepRoots. "Unquestionably some of the most complex lyrics he's ever composed . . . and tight, focused, emotionally resonant instrumental work, strikingly captured in bright, clear sonics."
Murphey is supporting the new release with a handful of live appearances between now and September. Get his concert schedule here.