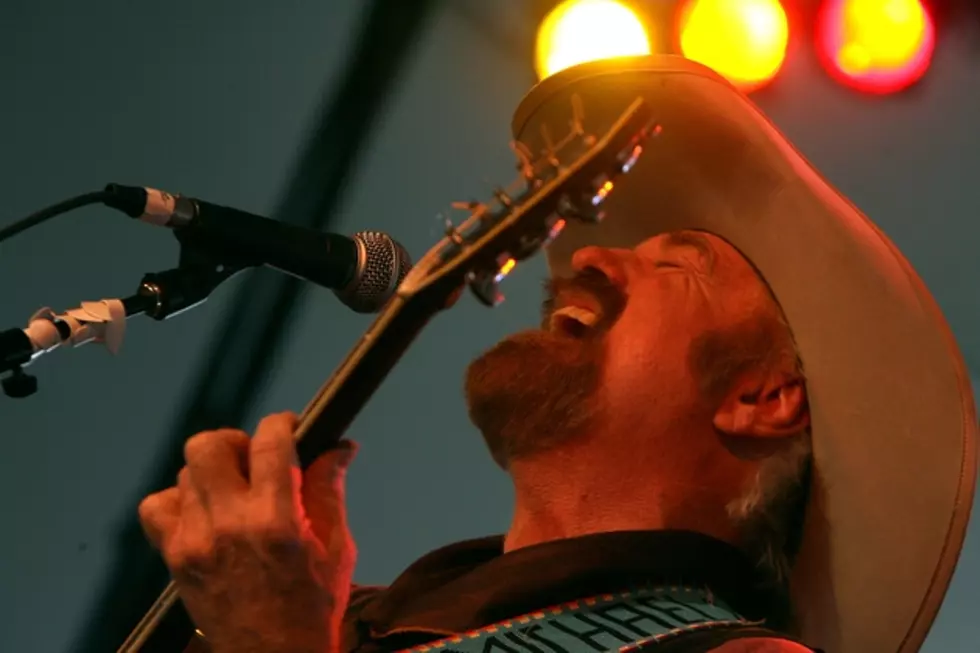 Michael Martin Murphey Celebrates 20th Anniversary of Cowboy Christmas Tour
Karl Walter, Getty Images
It's hard to believe that it's been 20 years since Michael Martin Murphey launched his successful Cowboy Christmas Tour.
The 68-year-old, who released his first holiday album, 'Cowboy Christmas: Cowboy Songs II' in 1991, will celebrate the 20th anniversary of the tour with a 20-city tour across the Southwest, including a stop in Anson, Tex., where the Cowboy Christmas Ball began in 1885.
"The first time I came to the annual Cowboy Christmas Ball in Anson, Texas, where the community has celebrated the holidays with this event every year since 1934, I was floored that the community had worked so hard to keep it going," Murphey says. "I fell in love watching the older couples dance and the dances being passed on to the younger people. It re-connected me to the tradition."
The Texan has used the Anson ball as a model for his own Christmas shows, which have performed all over the country, including at the Performing Arts Center at Texas A&M University in Austin, and the the National Cowboy and Western Heritage Museum in Oklahoma City, Okla.
"The Cowboy Christmas Ball is steeped in everything I hold dear of growing up in Texas at Christmas time," he adds. "All the old dances are here ... the waltzes, the mazurkas, the Paul Jones, the Virginia Reel... all these dances are still done here. The women make their own costumes and clothes and the men still wear string ties and frock coats. It's a family reunion of friends."
The married father of six says he looks forward to December every year. "This is my favorite season," Murphey notes. "We remember our fathers and mothers. We celebrate our children and we treasure our friends and the many blessing given by our Lord. It really brings out the very best in all of us."
Murphey isn't focusing solely on Christmas music, though. He recently released his latest studio album, 'Red River Drifter,' which was one of the more personal records he has ever recorded.
"I wrote songs that drew from what is inspiring me at this point in my life," he explains. "Every style was fair game. We intentionally did not follow formulas or rules."
Murphey's 2013 Cowboy Christmas Tour will kick off on Nov. 23 in Greely, Colo. See all of the tour stops here.