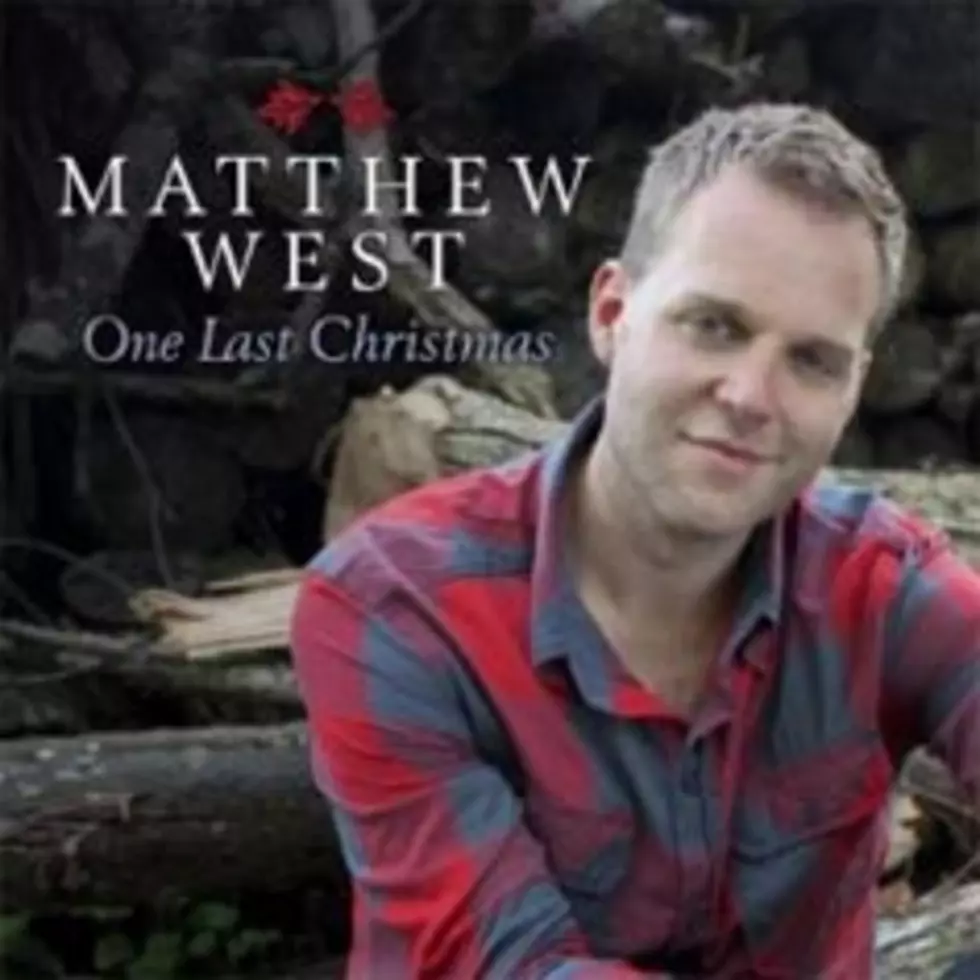 Matthew West's 'One Last Christmas' Tells Incredible Story of Cancer-Stricken Child
Amazon
It was a story that was heard around the world. Dax Locke, a sweet little boy barely a year old, was diagnosed with a rare form of leukemia and traveled, with his devoted parents, several hundred miles from his small town of Washington, Ill.. to receive medical care at St. Jude's Children's Research Hospital in Memphis, Tenn.
Dax bravely battled his disease for well over a year, spending 15 months at St. Jude before doctors determined in the fall of 2009 that there were no more medical treatments available, and sadly told his parents, Austin and Julie Locke, that he probably would not live through December.
Determined to give their son one last Christmas, the family returned to Washington, decorated their home, bought a tree and purchased presents for Dax, even though it was only October. As the story caught on, their hometown and then the entire state of Illinois followed suit, and thousands of people also decorated their homes for the holiday, putting Christmas lights out in the fall that read 'DAX.' CNN heard the story, and soon pictures were flooding in from people around the world who were also putting up holiday decorations all over their houses to pay honor to Dax as he fought for his life, and celebrate the holiday a little early with the brave little boy.


The story was captured by Matthew West, a singer-songwriter who has penned tunes for Rascal Flatts, Billy Ray Cyrus and Natalie Grant, among others. The Grammy-nominated artist wrote 'One Last Christmas,' and featured, in the accompanying video, the smiling toddler while he fought for his life, and precious moments with his family, his friends and the staff at St. Jude. (Watch the video below.)
"The story of Dax Locke and the Locke family really touched me," Matthew tells The Boot. "As a father myself, my heart really went out to this family who had to deal with the loss of their precious child. My hope is that the song, 'One Last Christmas,' and the video are a fitting tribute to Dax, and that they illustrate for others what the love of a family and the support of a community can do."
Dax lost his battle with leukemia at the end of last year, but his parents continue to support the hospital that became their son's second home for most of his life. They have created a foundation in Dax's honor, 'Cherish Every Moment - The Dax Locke Foundation,' with a goal of raising $1.6 million, which is St. Jude's operating costs for one day. To make a donation and to learn more about Dax's incredible story, click here.