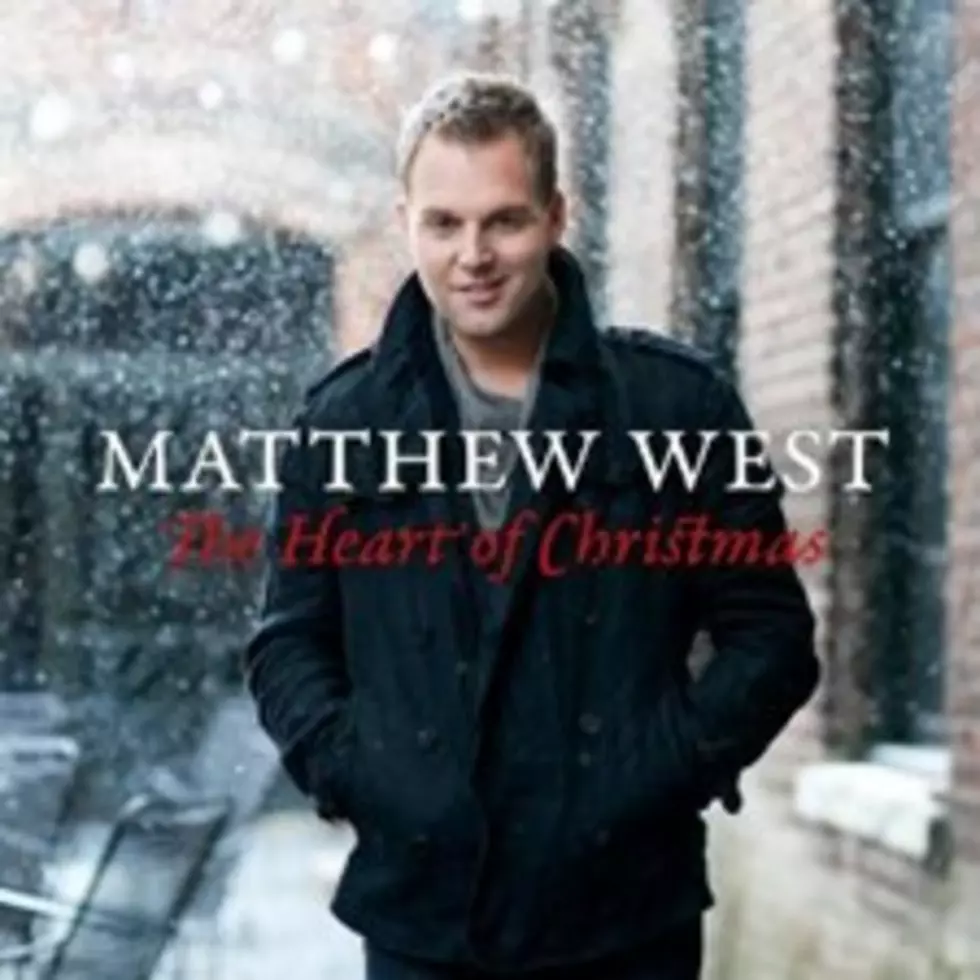 Matthew West's 'Heart of Christmas' Features Vince Gill, Amy Grant
Amazon
Christian artist Matthew West has recorded seven albums since he first hit the airwaves more than 14 years ago, but this week marked a first for the Illinois native as he released his first-ever holiday album, 'The Heart of Christmas.' 'The Heart of Christmas,' which hit stores this week, spotlights several voices alongside Matthew's that you'll probably recognize.
"Since the beginning of my career, I've dreamed of making a Christmas album," the singer explains. "I'm so excited to finally get that chance this year! 'The Heart of Christmas' is a collection of original songs I've written, and some of my favorite classics. I was honored to have iconic artists like Amy Grant, Vince Gill and Mandisa from 'American Idol' join me on a few of the songs, and those are personal highlights for me."
The 12-song CD coincides with a made-for-TV movie of the same name. The film details the poignant story of 2-year-old Dax Locke, whose brave battle with cancer inspired Matthew's emotionally-charged song, 'One Last Christmas.' The film, which stars Candace Cameron Bure, George Newbern and Jeanne Neilson, will premiere on gmc (Gospel Music Channel) on December 4 at 7:00 PM ET.
In addition to promoting his new Christmas album, the married father of two girls is also crossing the country on his Story of Your Life tour, which is named after his new book that shares fan stories, detailing everything from drug-addiction to divorce.
"Through all this I have learned to never underestimate your audience," Matthew tells The Boot. "You never know who you are singing to or what can happen from your music. These stories made me look at my audience in a different way, but they also told me I'm exactly where I need to be."
Dates for the Christmas tour will be announced shortly. Keep track of Matthew's concert schedule here.