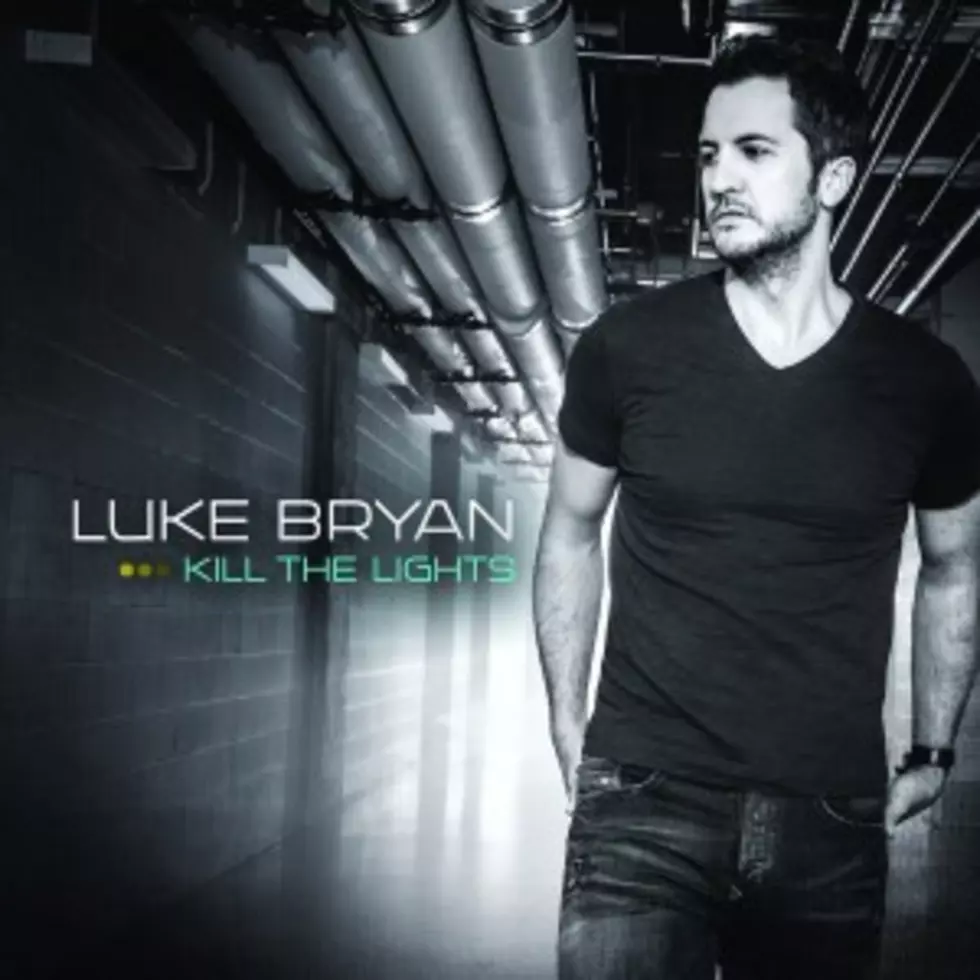 Luke Bryan Announces New Album, 'Kill the Lights'
Courtesy of Schmidt Relations
Luke Bryan is creating a whirlwind of excitement in country music today (May 19), and it's not just because he revealed his new single, "Kick the Dust Up." The singer has also announced a new album, which will be released later this summer.
Bryan appeared on Ellen to break the news about his upcoming new record, Kill the Lights, which is due out on Aug. 7. That means that fans have less than three months until the charismatic singer reveals an entire album of new songs.
For now, Bryan's fans will have to tide themselves over with "Kick the Dust Up," which is now officially available for download and at radio. However, those who have seen Bryan on tour recently got an early listen to the tune.
"We've been performing the new song on tour this spring, using it to open the shows," Bryan shares. "We love the crowd reaction to it, and I cannot wait to be able to share more new music this summer. It's been two years since we've had a new album, and I don't think I've been this eager yet to get it out to the fans."
Bryan also will perform "Kick the Dust Up" on the Season 8 finale of The Voice on Tuesday night (May 19). On Bryan's album release day, he will play Good Morning America.
Kill the Lights follows Bryan's most successful project to date, Crash My Party, which spawned six consecutive No. 1 songs, sold over two million copies and eight million digital downloads and was certified double platinum.
Bryan is currently on his 2015 Kick the Dust Up Tour. Seven stadium shows are included in the trek, and he'll play two-night stands in 13 cities. The tour runs through October.
"The ability to go into a city and stay two nights is something I could have only ever dreamed of," Bryan says. "To be able to roll your world, your tour bus, in and set up a fun little backstage area — it's amazing we're in this spot. I can't thank you fans enough."
The "Play It Again" hitmaker is also anticipating the opening of his Country Music Hall of Fame exhibit, Luke Bryan: Dirt Road Diary, on Friday (May 22).
Luke Bryan's Goofiest (and Sexiest) Looks
How Well Do You Know Luke Bryan?