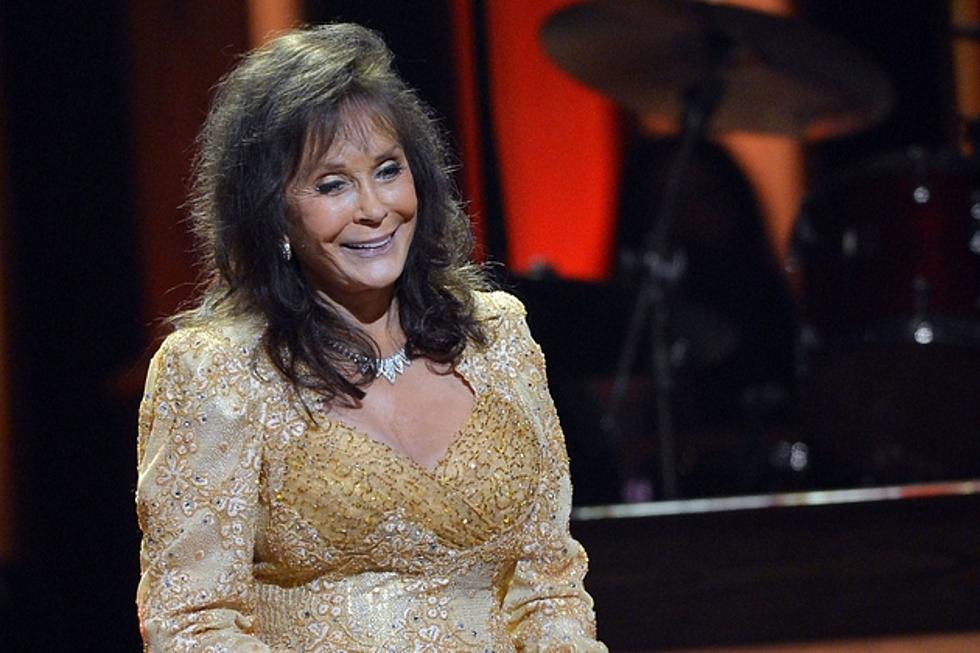 Loretta Lynn Considers New Album With Jack White
Rick Diamond, Getty Images
Loretta Lynn may be 81 years old, but she isn't even considering retirement yet. The songstress says she has multiple projects in the works, including a possible reunion with her 2004 'Van Lear Rose' producer.
"I've got about nineteen things ready. I've got a Christmas album done, a religious album done, a CD of mountain songs with Shawn Camp," she tells Billboard magazine. "I think I'm going to go after Jack White, and give him another call to do another album."
The 'Coal Miner's Daughter' singer performed over the weekend at her ranch for her annual Labor Day concert series, though she had recently broken a rib while reaching for a guitar to do some songwriting. But not one to let a few hardships get in her way, the Country Music Hall of Fame member proved the show must go on, and gave a stellar performance in spite of her pain.
Also during the holiday weekend, Lynn was honored with the unveiling of a new portrait of herself, commissioned by her own family members. The black-and-white portrait was painted by Corey Frizzell, nephew of Lefty and David Frizzell.
"I see the 'Blue Kentucky Girl,'" she says of her picture, referring to her 1965 hit. "That's what I see. That was my all-time favorite song that I sing of all of them."
In addition to keeping a busy touring schedule this fall, including shows in Oklahoma, Florida and Canada, Lynn will also head to Washington, D.C. later this year. She is one of 16 recipients of the Presidential Medal of Freedom, which is the highest civilian honor in America. Other recipients include Oprah Winfrey, former President Bill Clinton and Chicago Cubs legend Ernie Banks.
See a list of Lynn's upcoming shows here.