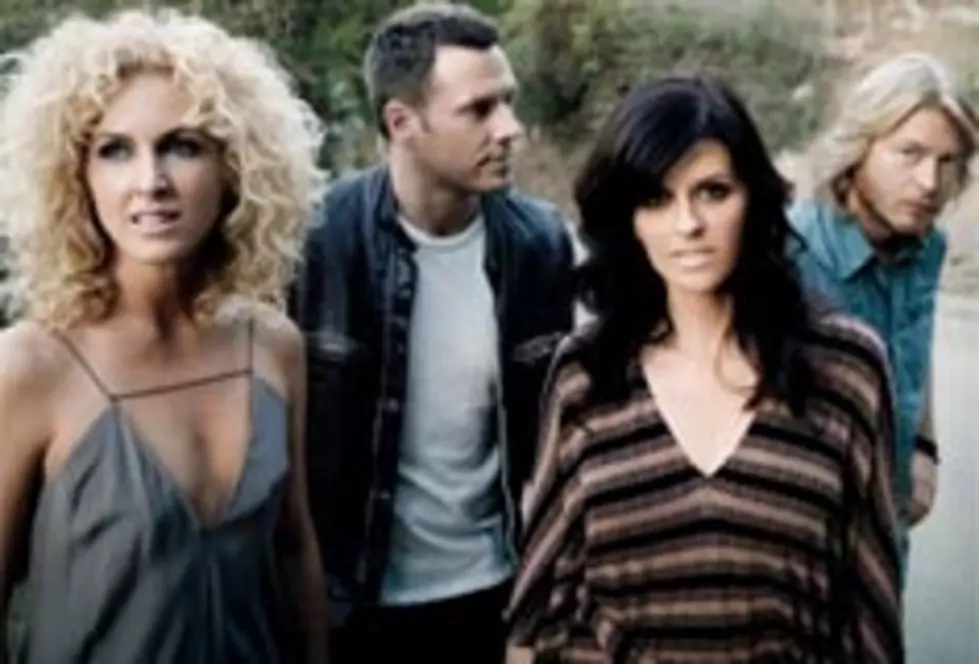 Little Big Town Celebrate Grammy Nod With Champagne … and Oatmeal!
James Minchin
Kimberly Schlapman cried, Philip Sweet popped open a bottle of champagne and Karen Fairchild and Jimi Westbrook cheered with their nine-month-old son when they learned Little Big Town had been nominated for a Grammy Award. The quartet are up for Best Country Performance by a Duo or Group with Vocals for their catchy song, 'Little White Church.'
"I was watching the Grammy website like crazy trying to find out, and then Karen put out an email that we had been nominated," Kimberly tells The Boot. "I just started crying."
All the members of Little Big Town were home with their respective families when they heard the news last week, so there was a flurry of text messages to each other upon receiving word of their nomination.
"I was like, 'Wow, a Grammy!'" said Phillip of the text he sent while sipping a bit of bubbly in celebration at home with his wife.
But perhaps the most excited person of the three families was Elijah Westbrook, baby son of Jimi and Karen.
"We had Elijah in bed with us, and he was wild," reports Karen. "I fixed him hot oatmeal, and I thought, 'I'm gonna fill up his tummy and be sure he gets a good night's sleep tonight.' Instead of grabbing the cinnamon, I grabbed the cinnamon sugar and it was like he was on crack. He was crazy! It was only three shakes, but my advice is don't give your [child] cinnamon sugar!"
"It was like watching a video in fast forward!" adds Dad Jimi.
The Grammy ceremony will air live from the Staples Center in Los Angeles, on Sunday, Feb. 13, 2011, beginning at 8:00 PM ET on CBS.
Little Big Town's next scheduled concert is December 11 in Jacksonville, Fla. Check here for their complete tour schedule.
%VIRTUAL-globalVideoEmbed-{"videoIds":"517721861","width":"476","height":"357"}%