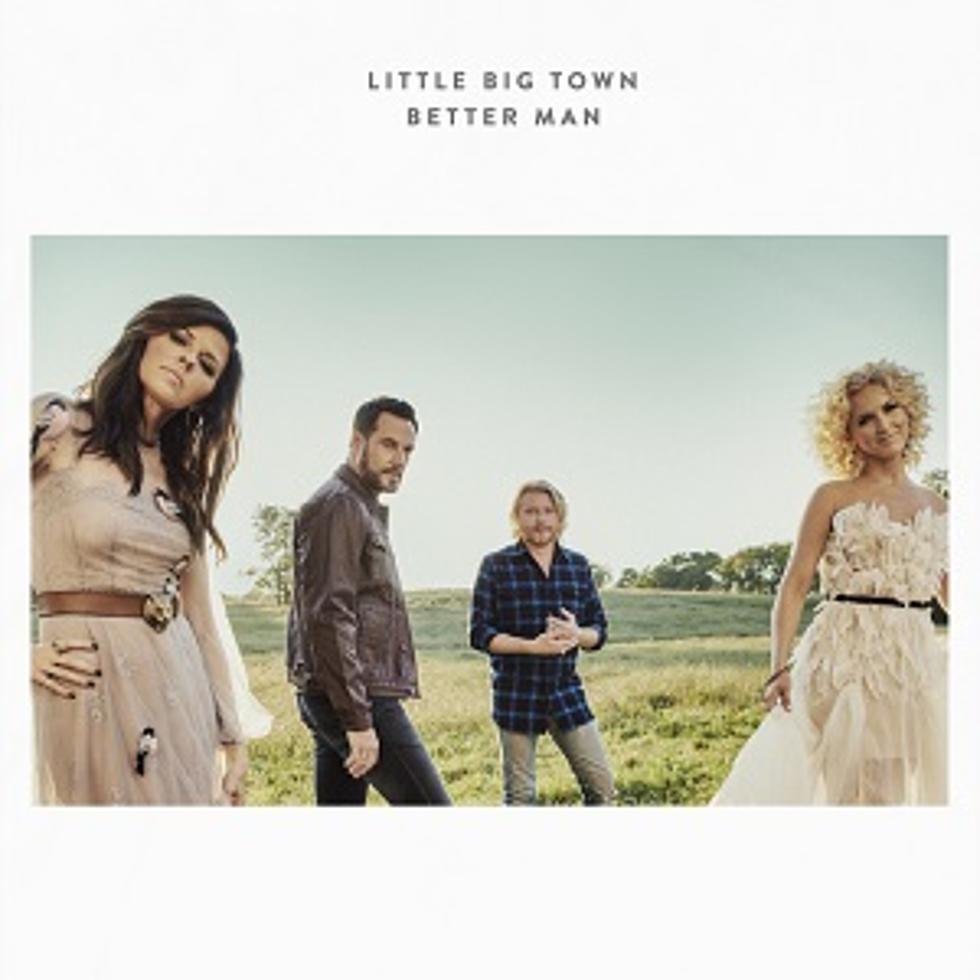 Little Big Town Share Brand-New Single, 'Better Man' [LISTEN]
Capitol Nashville
Little Big Town fans are getting their first taste of the band's new music with "Better Man." The country quartet dropped the brand-new single on Thursday morning (Oct. 20).
Produced by Jay Joyce, "Better Man" finds LBT, with Karen Fairchild on lead vocals, lamenting a breakup: "I know I'm probably better off on my own ... I know the bravest thing I ever did was run," Fairchild sings at the beginning of "Better Man." Still, the lyrics reveal, at a time, the relationship "was magic," making letting go difficult.
"Sometimes, in the middle of the night, I can feel you again / But I just miss you, and I just wish you were a better man," the chorus of "Better Man" goes. "And I know why we had to say goodbye like the back of my hand / And I just miss you, and I just wish you were a better man / A better man."
Little Big Town tell Q102 that "Better Man" has a sentiment that "everybody can identify with."
"A lot of times in life, there are things that you have to walk away from that don't necessarily feel like the greatest decision to have to make in your life, but sometimes you just know that it's time to move on, and no matter how hard that is, you just know down in your heart that it's time to do that," the band says. "And those are very difficult decisions that we face sometimes in our lives, and I think this song talks about that beautifully."
"Better Man" is the first single from a forthcoming new album from LBT; they say that as soon as they recorded the song, they knew it should be the project's lead single.
"Every project has personality, every record has personality, and this one, we've [had] this stack of songs that we've been working on for a long time, and we've been fortunate enough to have a lot of great writers send us incredible songs, and also to write with them and collaborate," Little Big Town explain. "So getting back in the studio, it's always like, what do you lead the record with? What do you come out with as a first song? We had several songs in the running for that, but then as soon as we recorded "Better Man," we knew that it should be first. Storytelling, harmony, beautiful memorable melody and one that I think you can't get out of your head."
"Better Man" is available for download on iTunes.
Watch the "Better Man" Music Video
Country's Greatest Love Stories: Little Big Town Members